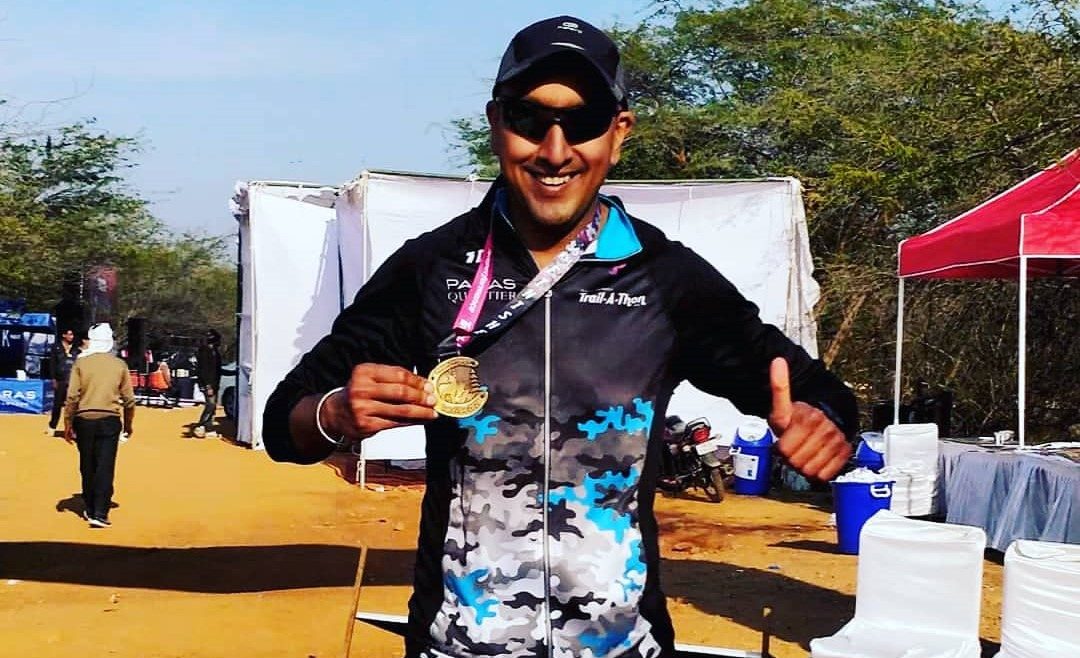 Happy and excited to share, Surinder who has been running HDOR since last 2 years is now an Ultra Marathoner. He has recently completed his first 56 km in Trail-A-Thon 2020.
Surinder shares, "56 km… The longest run of my life, Done and Dusted…. It wasn't an easy feat. Not only I had to be physically strong but needed all my mental strength, grit & courage to start and complete. In the beautiful Mangar forest, the daunting number of 56 km kept ringing in my head as I thought it was not achievable by me…. But with my exposure to HDOR from last years gave me ample endurance training and built my running legs and a heart that could help me to complete 56 km successfully on a trail that was not only rocky but also with 60 degrees steep inclines and the sun blazing in the sky."
He adds, "Thank you HDOR the largest virtual running platform that has motivated and trained me to be the runner I am today. An ultramarathon is now achievable by me and I will aim for larger distances bit in running, cycling and triathlons."
Pain is temporary but the accomplishment is Permanent. A memorable milestone and medal won purely on passion and practice!
If it doesn't challenge you it won't change you.