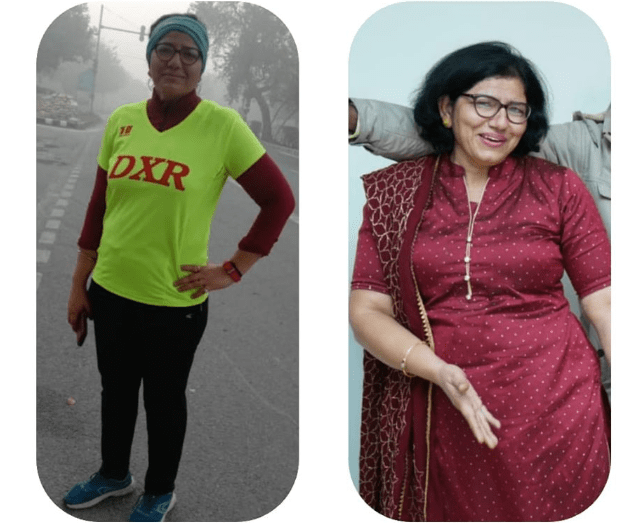 I started running in May 2019 to detoxify my body and mind. My weight was 96 kg and I was under medication for depression, as my brothers expired in a fatal accident. And my parents expired a couple of decades back. So I was always feeling low and depressed. Then my husband suggested me to start running or do yoga. Then I started running in DXR group with the help of Mrs Poona Panghal .& Mr Sanjay Panghal, Mrs Sushma Yadav & Mr Ajit Yadav, Dr Saroj Ji, Madan Sir ji and Ms Sivalila ji.
Then slowly my weight reduced, followed by a reduction in medication as well. Now after 08 months of running and exercise, my weight is 80 kg. I lost approximately 17 kg, that too without reducing my diet. And I have never been to Gym also, only running and following the advice of senior members of this elite group. Now my mental agony is reduced. I am feeling wonderful. I really want to thank DXR group members for their kind support.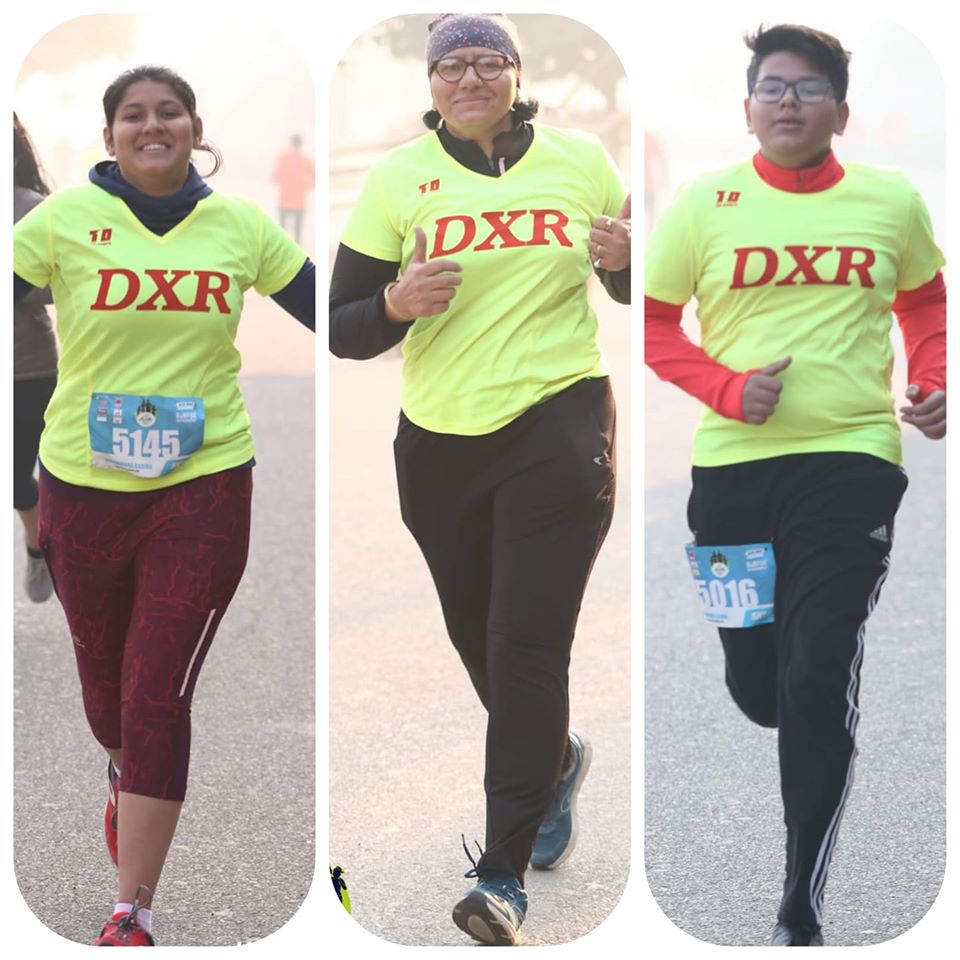 My both Children got better fitness as they also started running with me. My husband also runs whenever he gets time from his tight schedule. We are Happy Family, Healthy Family, Runner Family. Now socially also I feel good as every week we are participating in some or the other events. Now my target is to run 2020 km in this current year and with #HDOR2020 Challenge I will definitely achieve it.