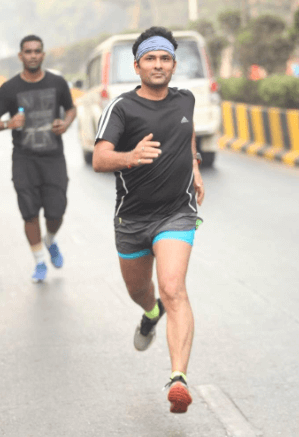 "The best part of 100 days is 2 km, which easily put you on your track, as I am a traveller and when I come back after 10/20 days of the trip, it's difficult to put myself on track. 100 days help me to come back.
I had finished my 1st 70.3 IRONMAN in Goa on Oct'2019. It helps to improve overall running, as you are running continuously.
Achievements:
Mumbai Marathon – Half Marathon – 3 times
Kundlika Half Marathon (afternoon time during summers) – 1
6 hr Run -1
12 hr Run – 2 times.
Goa River Marathon – 3 times
Satara Marathon – the Single Hill Marathon – 2 times.
Cycling 200 km. Mulund to Kamsheth 12 hrs return.
Cycling 180 km in 10 hrs.
Wish to do Full IRONMAN in coming days.
Note from HDOR team – Suresh has successfully completed 3 editions of 100 Days of Running!