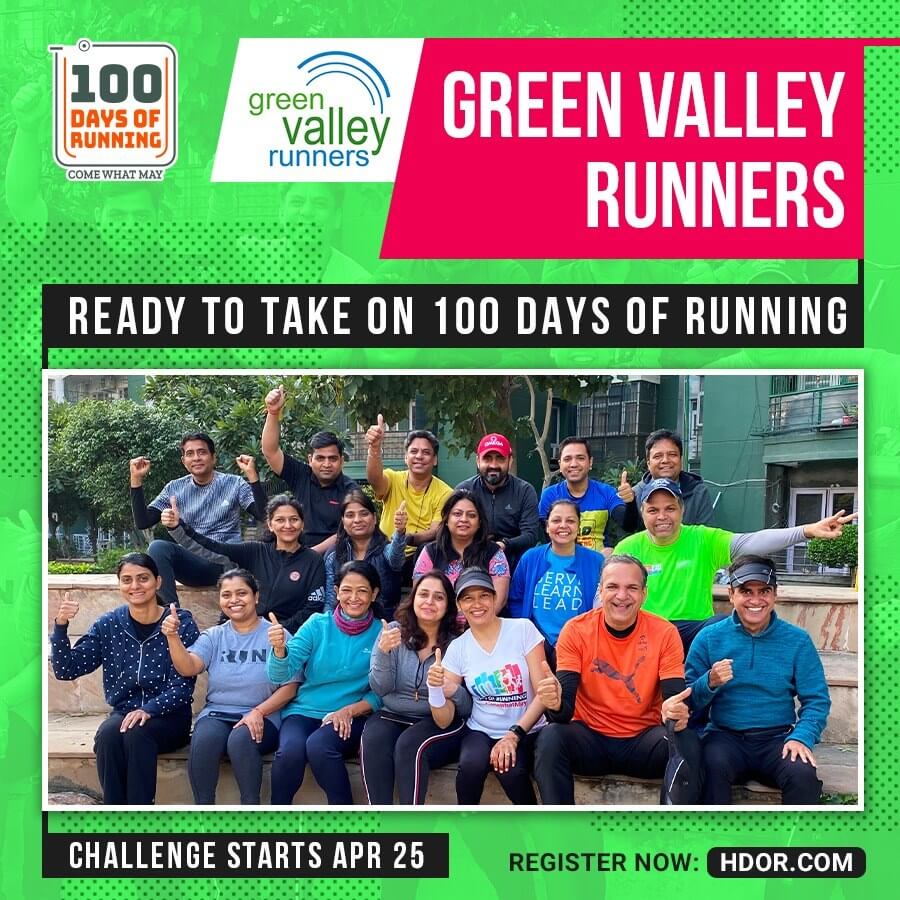 With just two runners five years back, Green Valley (a residential colony in Faridabad) boasts about having 30 runners today as part of 'Green Valley runners'.
HDOR is one event helping us getting new runners in habit of running. The group has been involved in promoting & inspiring people for long-distance running at the colony level by organizing an event like Women's Day Minithon, 12-hour Relay Run, Plogging, etc. We are happy to see more and more people coming forward.
Our target for HDOR, every one complete all 100 days.