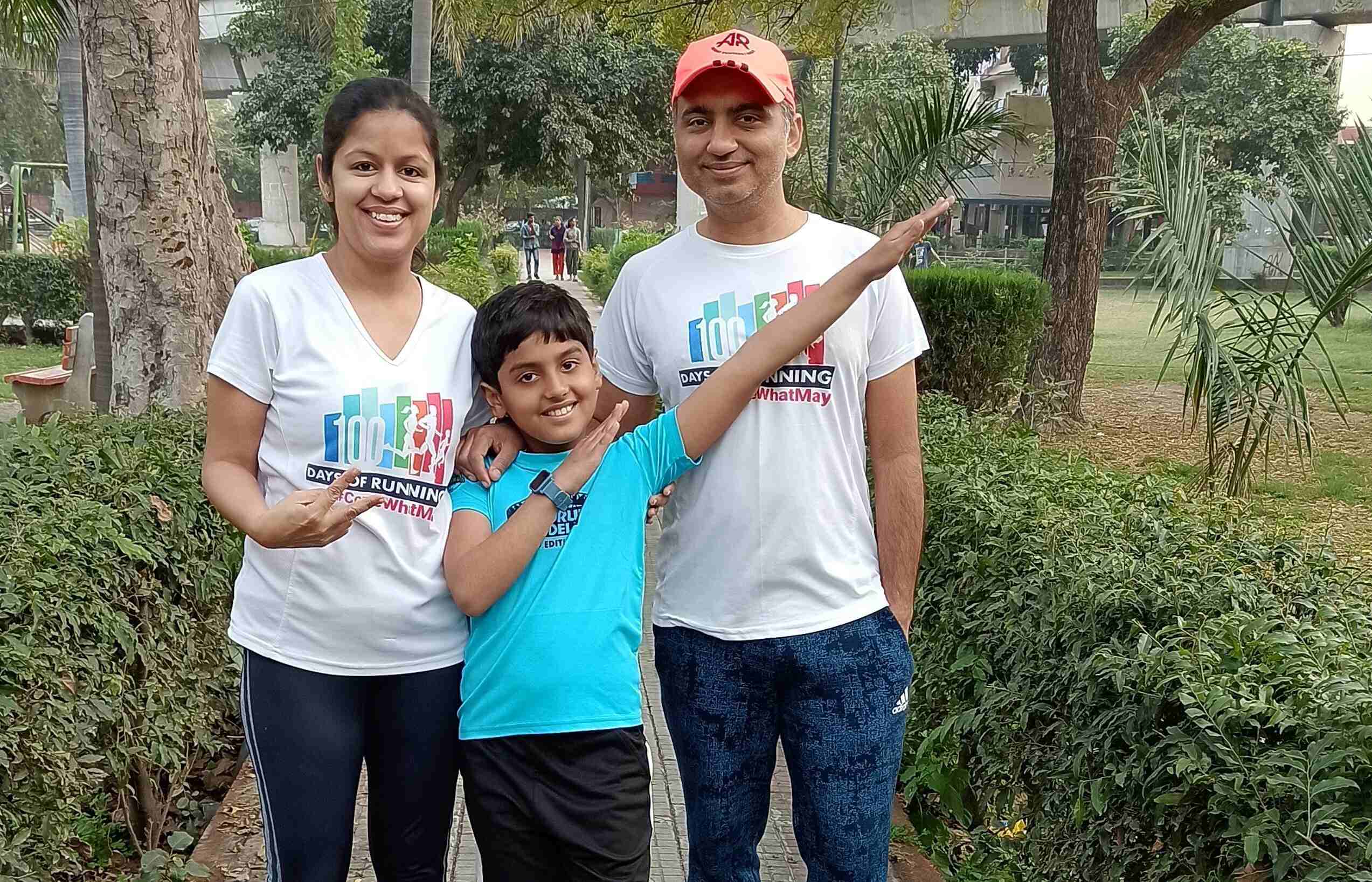 Our Running Journey
Nitin started running in 2014 and has been running ever since. Before he worked on this life-changing phenomenon called running, he was supposedly asthmatic and was even put on an inhaler. Every season change would spell doom for him. He took precautions and preventive care, started exercising and now he is a free man- all thanks to the magic of running! An ultra runner, he has done endurance runs and 12 hours stadium run as well.
To me, running came slowly and steadily. I was always fascinated by seeing how some of my friends ran half marathons and how Nitin ran so much. This was like a secret dream which I would not even whisper to myself that I wanted to do it. It just looked impossible! There I was, mother of 2, coping with sleep deprivation, nappy changing, and struggling and juggling between personal and professional life. Totally unfit and probably on the brink of getting into depression! Thankfully, my husband pushed me to join a yoga class at our sports complex. From the class also, I used to secretly look outside at the avid runners every day and wondered if I could run that much! Finally, I just followed the call. My husband has been the greatest support for me on this journey. With his back and encouragement from all my fantastic friends at the complex, I comfortably completed my first half marathon within 3-4 months. I am a visibly fitter and happier person now!
The Excuses
We would label ourselves as decent runners who enjoy running but regularity was an issue earlier. We frequently had those lull phases when we didn't run on days and periods altogether (pun very well intended).
There were many petty excuses (mind it, not reasons) that stopped us from running! Sometimes our own demons like laziness, and sometimes forces out of control like house help on leave, scorching heat, harsh winter, etc.
2019 was a game-changer
In 2019, we decided to mutually gift each other HDOR enrolment as anniversary presents (trust me runners can't think beyond), and what a wonderful gift indeed! We became regular and our endurance improved remarkably. Both of us managed to survive through the entire stretch of 100 days, hitting 700 km each!
It became crystal clear that "Excuses are for the weaker ones, the stronger ones always cross the hurdles to pursue their dreams."
Also, practically proven that Input= Output. Your performance totally depends on your training!
The Year 2020- Our Son Joins the HDOR Community
Our son Vihaan, was always excited and proud to see both of us running! It was inevitable though, that he would also run. He has been participating in 3 km and 5 km events for 2 years now and this year, he has also enrolled for HDOR.
And now, it just looks like running runs in our family. Hopefully, all 3 of us shall be able to complete the 2020 challenge successfully!