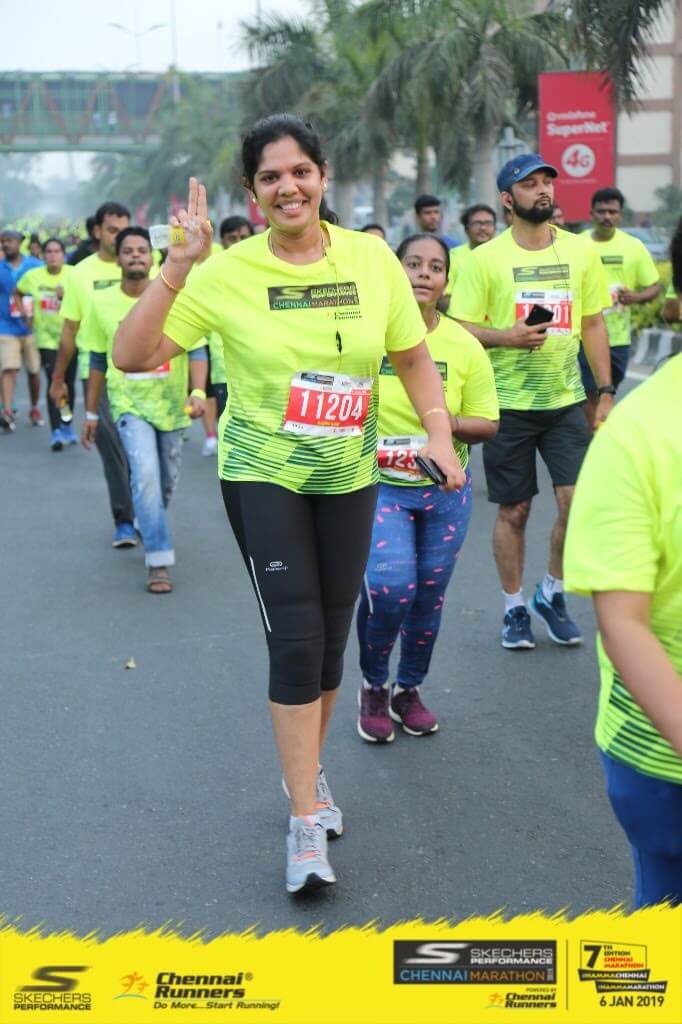 I'm a Dentist by profession and a PhD scholar in Medical Anatomy.
I had been an athlete during school days. As always people say, most of the doctors don't keep fitness as a routine. I bloated up so much during my undergraduate studies, from 70-110kgs. I almost had lost faith that I will never run or be fit again.
Looking at weight loss success stories in various magazines was like a fairy tale read for me. When a day came that my favourite dress didn't fit me anymore, then I started gymming, and in 3 months back to running and workouts.
As I entered different phases of life including post-graduation, marriage and giving birth, I once again crossed 100 kgs. I had a knee issue and had to start again from scratch. Never used to dream even about RUNNING or marathons in my life.
But yes, with a good trainer Mr Christopher, got back into the phase where I started to run.. run.. And run…. 2019 looking at me finishing the 100 days challenge, my buddies felt bad for not registering. This year 6 of my friends have enrolled in it. I have added my transformation pic which came up with this running challenge and strengthening.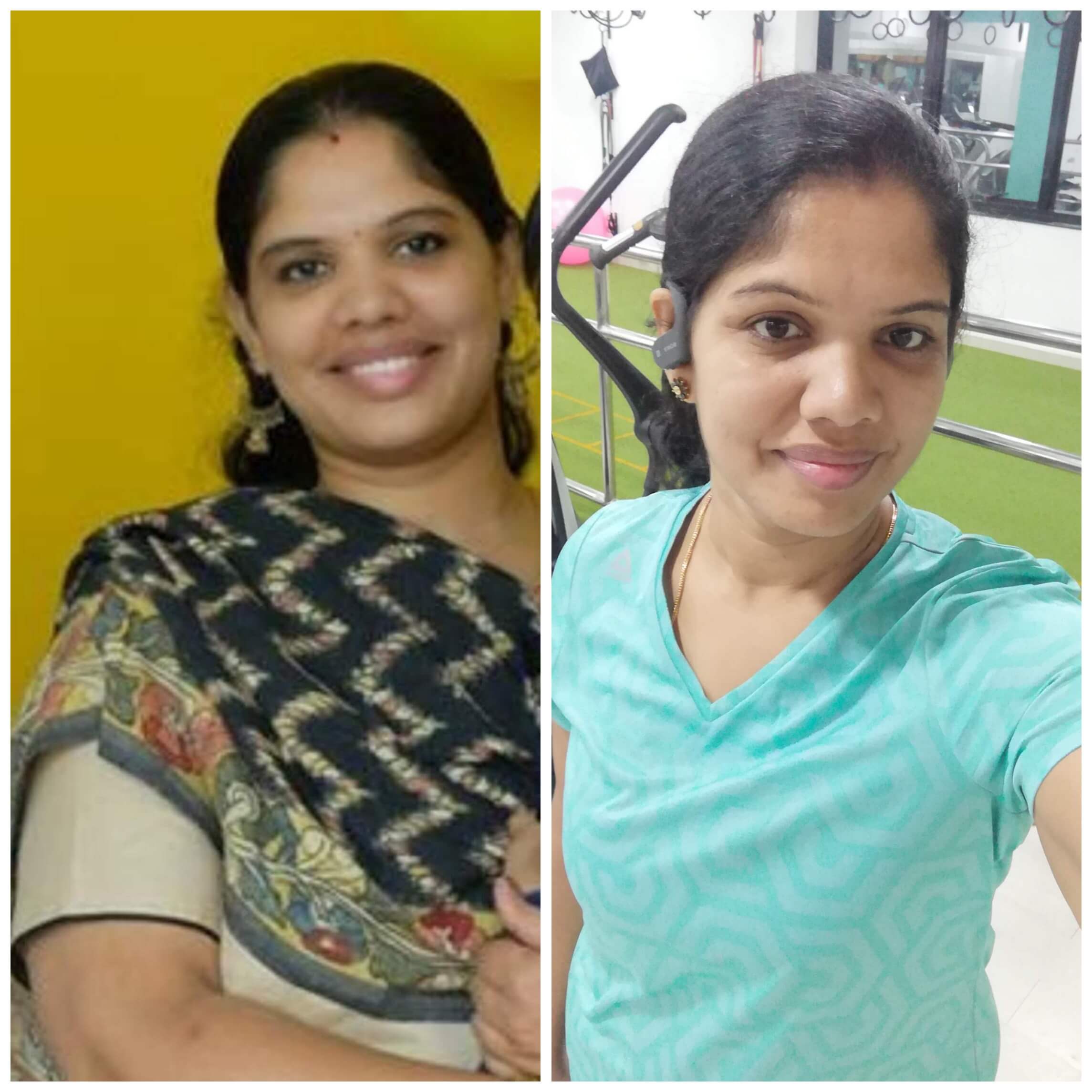 Iam planning to share HDOR banner at my gym here and promote fitness more with running. Thanks for motivating me HDOR.. Will try to spread the world of HDOR as much as I can.
Cheers!!
Dr Karpagam