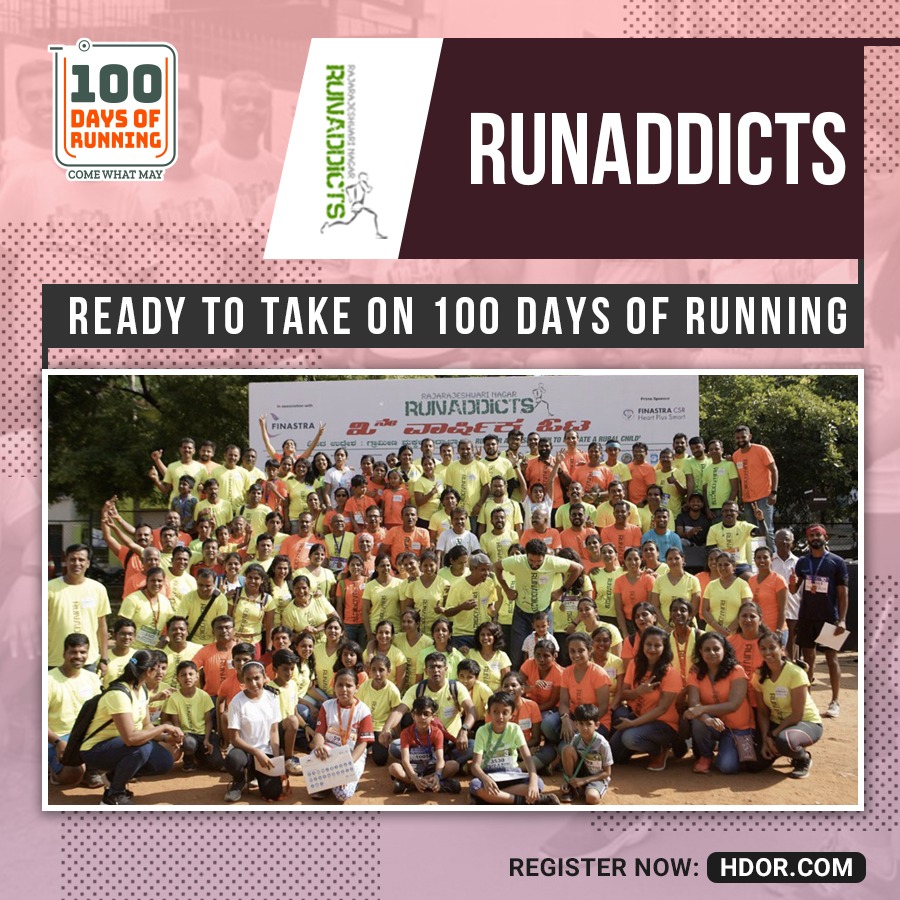 Rajarajeshwari Nagar tucked away in the southwestern part of Bangalore along the Mysore Road is known for its scenic beauty and Rajarajeshwari Temple. But in the last few years, Rajarajeshwari Nagar is famous for something else and that is "RunAddicts". RunAddicts is a group of passionate, fitness-oriented runners from in and around Rajarajeshwari Nagar, Bangalore.
This group was founded by Mohan Devegowda, who was inspired to start running and completely changed his lifestyle after participating in one of the running events. With this spirit, he enthusiastically approached the walkers and joggers whom he met during the morning run; brought them all together and thus the group RunAddicts was formed.
Within a span of four years, this group has over 4000 runners and is one of the largest running groups in Bangalore. RunAddicts makes running even more fun by organizing monthly special theme-based runs like Mother's Day run, kids run, ethnic run, run your first 10k etc. This boosts the spirit and energy of all beginners.
The group that started out as fun has now produced many marathoners, ultra-marathoners and triathletes. The motive to stay fit and the desire to help the needy defines "The RunAddicts".
"Run Often. Run Long. But never outrun your joy of running."