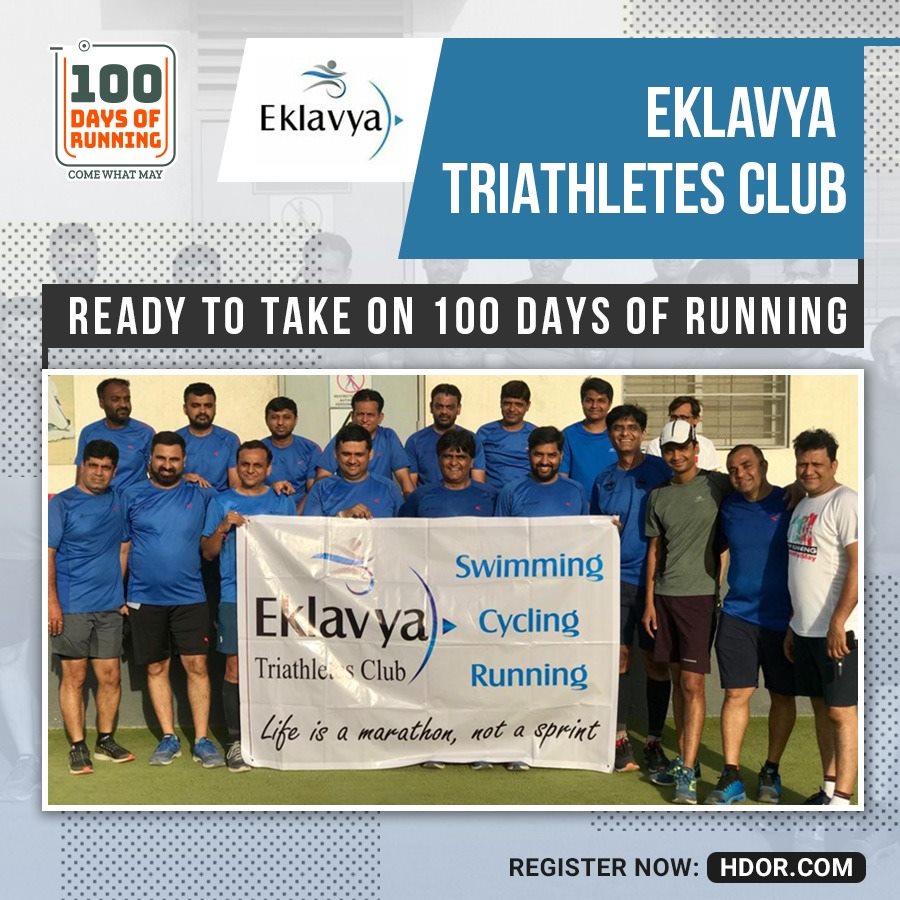 It is an Ahmedabad based Triathletes club. Established by 5 fitness enthusiastic in the year 2015.
In the Last 5 Year, we crossed the triple-digit mark and having 150 Plus members. Last year HDOR was special for ETCians. The leaderboard of Gujarat and Ahmedabad featured a lot of ETCians:
9 out of Top 10 in Ahmedabad were ETCians.
5 Out of Top 10 in Gujarat were ETCians.
Last Year we were 36 participants and covered 27576 km in total. This year we are almost double.
We believe that family and friends support is equally important to complete 100 days of running and we celebrate the completion of 100 days of running as a festival and enjoy each and every milestone of this event with friends and family members.
We strongly feel that life is a marathon, not a sprint.