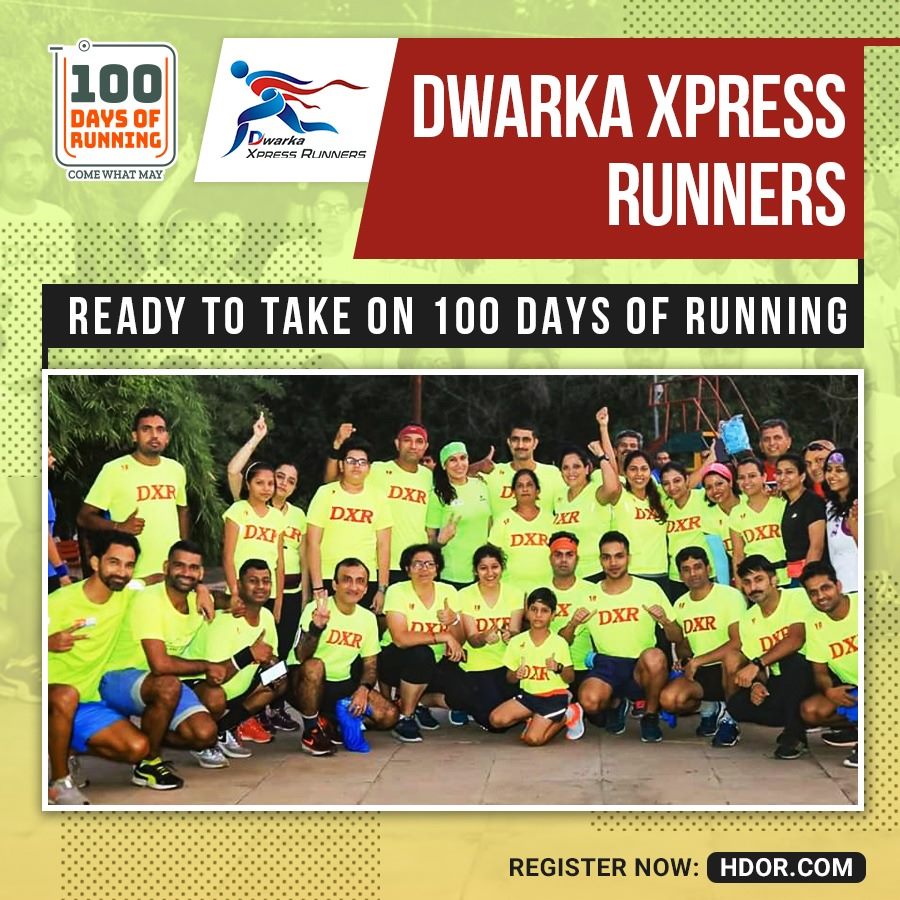 जीवन में खुश रहना है तो,अच्छे लोग, आदते, संग में लो जोड़,
अस्पताल के चक्कर से बचना है? नित्य 2 से 5 K कर लो दौड़।
Dwarka Xpress Runners – DXR from Dwarka, Delhi is a Running Family where many families Run Together.
Moto is to involve Running in daily Life to remain healthy and Fit.
Dwarka Xpress Runners- DXR group was established by few running enthusiasts of Dwarka in Dec 2017. We started with a handful of Delhi Police Personnel as runners and in the last 2 years, we have grown by leaps and bounds. Currently, we have over 220+ active runners in our group who participate in most of the running events not only in the country but overseas as well. Every Sunday there are events and minimum 5 to 6 podiums are secured by DXR Runners.
DXR is much diversified as we have runners of all age groups, Ultra runners, Sprinters & Iron Man in our Club. We have Podium finisher of the age of 8 and 75+😲. DXR has runners from Police Force, Army, Navy, Corporate World, Entrepreneurs, House Wives, Students.
DXR stood 1st in Delhi State and 6th Overall in HDOR 2019 in its debut at HDOR with only 47 Runners.
We arranged a special run to mark the completion of 100 days and honoured top 3 runners with 🏆 trophies. This time also we will organise inaugural and culmination Run with a trophy to 3 top male and female runners in up to 45 and 45+ age categories.
The mantra of DXR is "You body has limits not Mind, #RunWithMind" #PangaLe