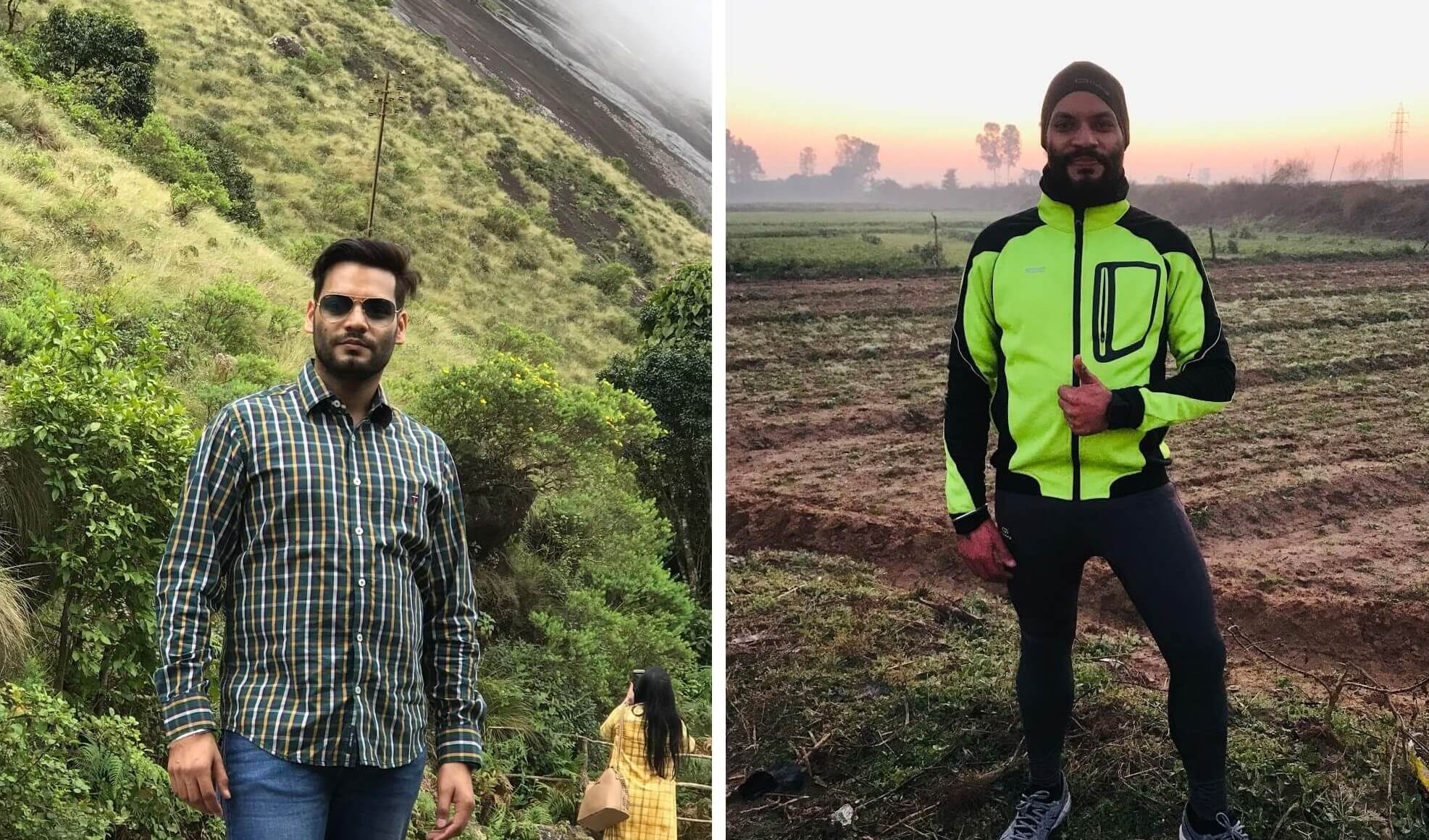 From 77 kg to 69 kg
This was my maiden attempt for '100 Days of Running'. When I started, I never thought I will able to run for 100 days continuously.
I'm a Cyclist who rides 40-50 km daily. Managing 2 sports (cycling and running) at the same time was a big challenge for me. I adjusted a bit and did alternate cycling (10 km) and running (5-6 km).
The world of running opened to me after joining a running group in my city (Ludhiana) through which I came to know about upcoming running events and marathons. The group also added to my motivation and participated in events in Ludhiana and Morni Hill Marathon.
Completed 557 km in '100 Days of Running'.
Personally speaking, Cycling & Running has toned up my body and it has helped me in cross-training also.
Staring this year, I have registered for HDOR distance challenge – Run 2020 km in Year 2020 (1st Jan – 31st Dec '20). My wife has derived motivation from me and has registered to 'Run 1000 km in Year 2020'. She has already participated in a few events along with me already.
I received a lot of appreciations from my group: Ludhiana Runners (LR) also from other participants of HDOR.