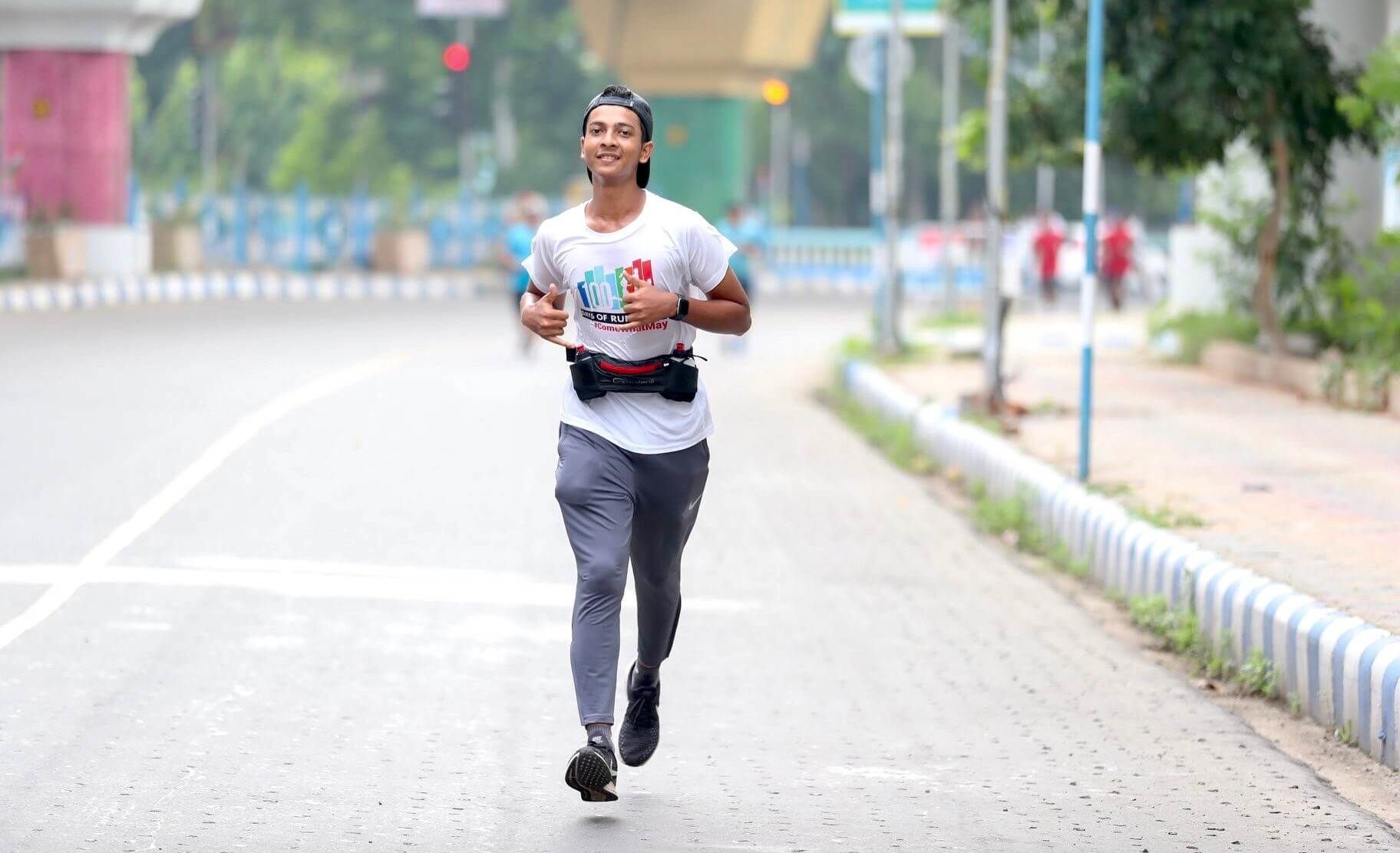 I'm excited to share my first journey of '100 Days of Running'.
I knew that it's not going to be an easy task to run or walk 100 days without getting any rest day. I took up the challenge to check my limits and where do I stand in the crowd.
My days were suddenly fully packed up, starting with a prayer 'Fajr Namaz' at 4 am thus giving a peaceful start to my day. Followed by a run and then going to school which was not easy. Since I was determined, I managed somehow. Back from school and then going for tuitions and coming back home and getting some rest after 10 pm is what all I needed.
Running during Ramadan:
I was almost habituated of my daily activities and enjoying it. It used to feel like a movie through virtual reality glasses. But after a few days when I realized that Ramadan is coming, I have no idea how I'll continue with my routine of running. I decided to change my daily routine and started walking rather than running. I used to walk after tuition in Ramadan when it was 9 pm in the night, dark roads and all-around dogs with their white shining teeth. It was difficult to continue I thought then but after few days I adjusted myself to the new routine and everything went smooth.
Challenge during the exams:
As I have observed that I'm capable of doing much more km so I planned to score 786 km but then came the exams which were the last barrier and I thought to myself this is nothing I'll cross this barrier also as I did with the previous barriers. Running for 5-20 km on an exam day was difficult but since I was already in a habit it didn't bother me too much.
Result:
Finished successfully '100 Days of Running' covering a distance of 786 km with an average pace of 9'59" and Ranked 14 in men category from Kolkata, India
What I learn from the challenge: If there's a will there's a way…