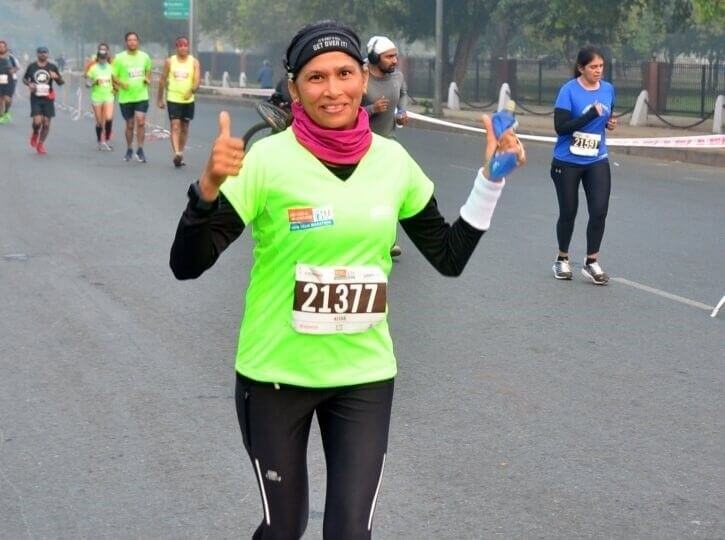 I am a simple homemaker, life always revolved around home & family. Got inspired by my husband & I also started going out for some small distances in 2017. And then HDOR 2018 happened. I completed all 100 days, clocking 765 km.
HDOR helped me getting in the rhythm of running and there has been no looking back since then.
HDOR 2019, I was happy to complete 2000 km, rank 15 in overall female & TOP in Faridabad. This was one of my very few achievements I brag about. I have done more than 20 half marathons and one full marathon at TMM 2020. HDOR 2019 event helped to build the confidence of registering for a full marathon in TMM.
Looking forward to the upcoming 100 Days of Running in 2020.