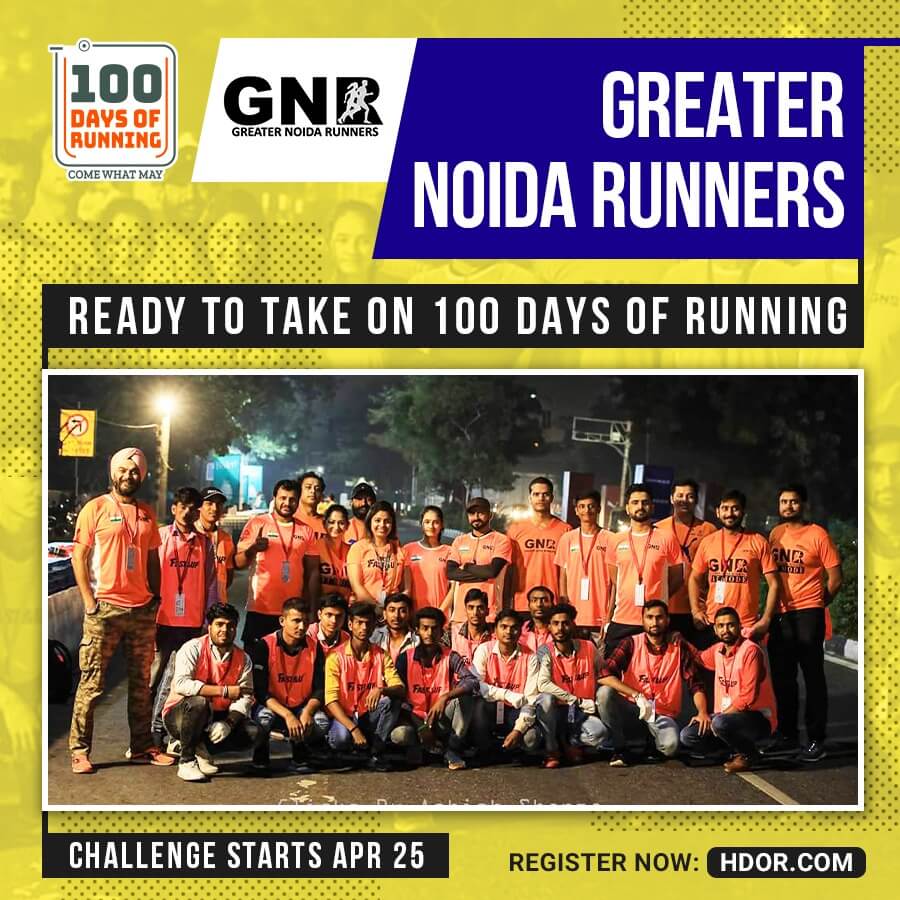 We are Greater Noida Runners.
Nothing fancy, just Fitness & Running!
GNR – Greater Noida Runners is a young group of fitness enthusiasts and runners. We wish to promote running and create a healthy environment.
At Greater Noida Runners, running for fun and fitness is the mantra. If you want to run, run a mile. If you want to experience a different life, run a marathon and enjoy being fit. The thirst you feel in your throat and lungs will be gone minutes after the race is over. The pain in your legs within days, but the glory of your finish will last forever.
Run with Greater Noida Runners and get infected by the running spirit!
You can Join Greater Noida Runners Club on Strava https://www.strava.com/clubs/GreaterNoidaRunners
You can also Join Greater Noida Runners group on Facebook https://www.facebook.com/groups/2182600558735250/