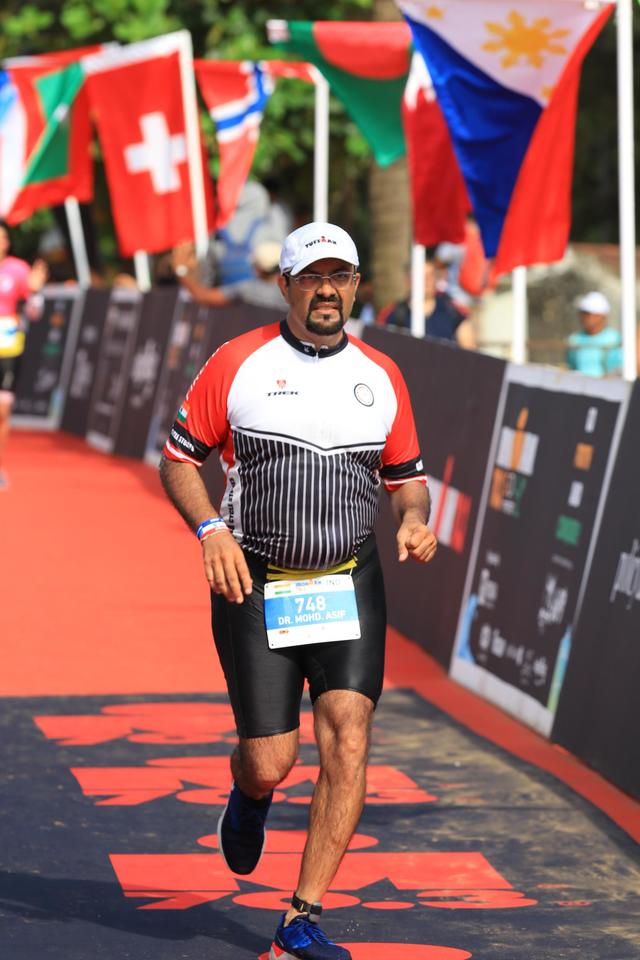 What started as a weight loss program by way of walking and running soon got translated into training for running a Half Marathon (21.098 km run). I ran my first half marathon in January 2014. Soon I started doing many running events of 10 km and 21 km.
Later I picked up long-distance open waters swimming when I first heard about it in 2015. My first open water sea swim was at the Navy Day Celebration programme where I swam 6 km. Soon was introduced to the world of triathlons by my triathlete friend Sachin Kumbhar. I did a duathlon once. Subsequently, I started doing Olympic Triathlons and Half Ironman Distance Triathlons and long-distance swims. My longest swim being a 10 km pool swim as a part of Delhi International Swimming Championship. I also participated in two 12 hrs runs. Gradually I graduated to running Full Marathons (42.195 km).
Getting hooked to fitness by now I had started doing many virtual running and cycling events, the most remarkable one being the 100 Days of Running Challenge. I did it thrice.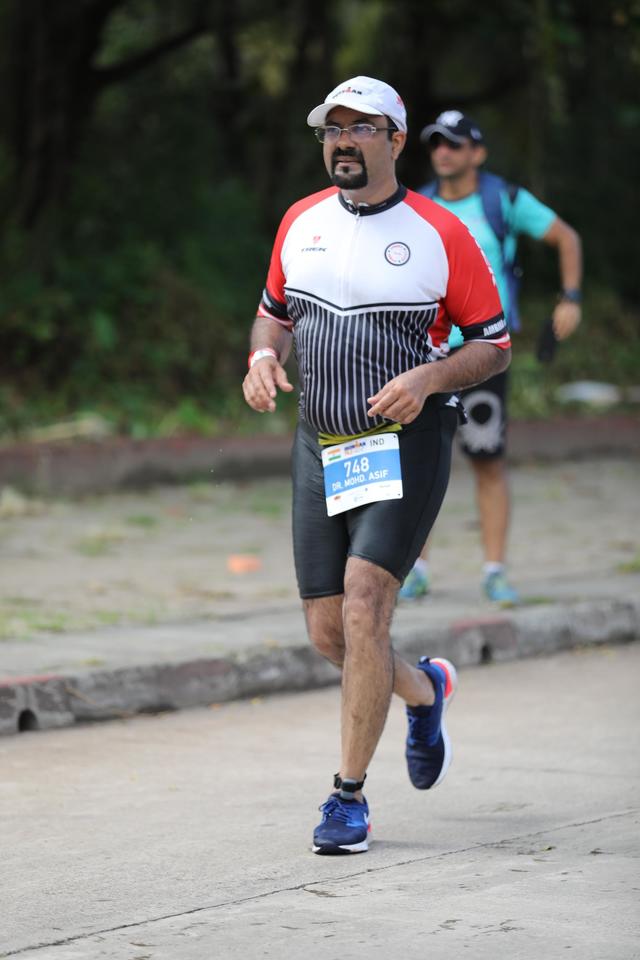 I had started my running journey in 2014 when I was 41. Today I am 47 and have done around 130 endurance sports events so far including 5 km runs, 10 km runs, 21 km run (Half Marathon), 42 km run (Full Marathon), 12 hrs run, Olympic Duathlon, Olympic Triathlons, Half Ironman distance triathlons, 20 km cycling, 30 km cycling, 50 km cycling.
I have been enjoying this fitness journey. I did all this while I enrolled for my PhD in 2012 through the time I completed it in 2018.
Endurance sports have now become my passion. I feel great about it!