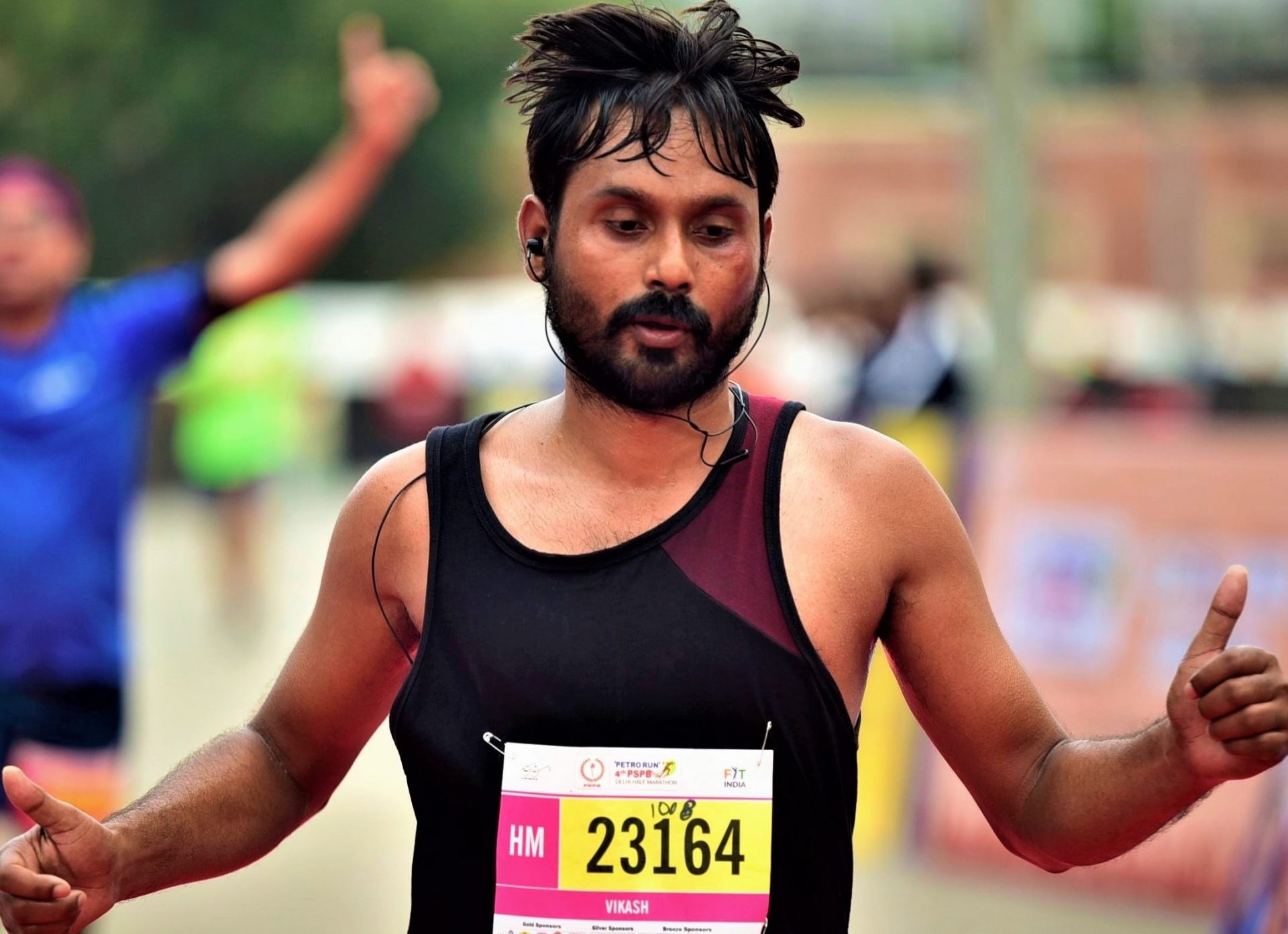 I did my first HM in Airtel Delhi HM 2017, in fact, this was my first timed run and I did it in sub 2:50 hours. It was an awesome feeling to complete it. I have done another HM in March'18 within 2:45 hours. I came to know about Procam slam 2018-19 by Procam International. To achieve it a runner needs to complete the respective feature race in each of the 4 Procam running events i.e. 10K in TCS World 10K Bengaluru, HM in Airtel Delhi HM, 25K in Tata Steel Kolkata 25K, FM in Tata Mumbai Marathon. I have completed all 4 races started with TCS World 10K in May'18 to TMM'19 and awarded the Procam slam rewards in Feb'19. This recognition and rewards excites me and inclined more toward running. I also completed 2 back to back officials FM in Feb'19.
Till now in this journey to Procam slammer, 3 – FM, 3 – HM, 1 – 25K, 1 – 10K I was focused on participating and completing those, so really was not bothered about the pace. Due to the hectic office schedule, I was not regular but was keen to complete these races. Over a period of time, I started loving to run in officially timed events.
I came to know about 100 Days of Running in the year 2019 and I took it as a challenge to run for 100 days. HDOR gave me a sense of consistency and somehow I overcame all the challenges to complete 100 Days of running. Indeed, it was very special to me. It gave me an immense sense of satisfaction.
This year along with the 2nd Procam slam journey with much-improved performance, I am also going for many ultra-distance including Khardungla 72Km challenge.
HDOR 2020 new challenges are motivating for our fitness throughout the year and to complete the same one must be regular. These challenges will surely help to achieve my target. I have also completed all 5 distances of HDOR Resolution Run 2020.
Many thanks and congratulations to the Team HDOR team for having challenges for runners at different levels. All the best to everyone.