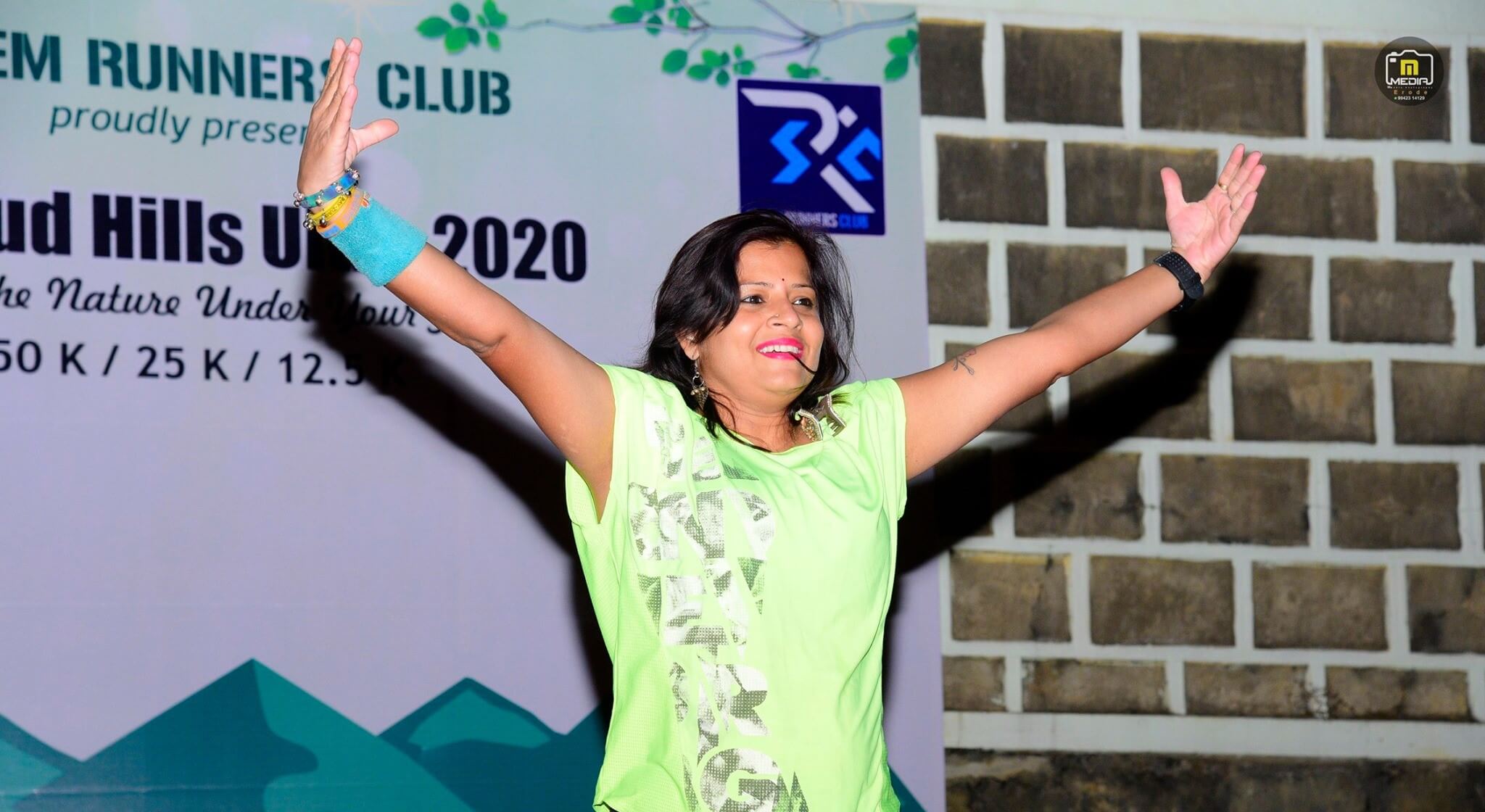 H – Happening
D – Daring
O – Optimistic
R – Rocking event
HDOR gets the full credit of bringing out a runner in me. I was not a disciplined runner. I was not training regularly. Being a Zumba fitness trainer by profession, I have given many warm-up sessions for various marathon events being conducted in Bangalore but never tasted the full joy of running. I run rarely, say 2-3 times in a month, in an unimaginable slow pace.
I am an active member of a Facebook group called Ullathanaiya Udal – U2 which is purely about fitness and running. Heard about HDOR for the first time in our group (U2) in the year 2019. People who have already registered from U2 were encouraging me too to take part. Though I was not confident enough to take part, just 2 days before the event I registered.
With the start of the event, I started enjoying my running on a daily basis including submitting everyday run on HDOR page. I was personally excited to see our pics uploaded by HDOR on their social media accounts. Highlighting personal memoirs and achievements of individual runners from across the world has been quite a unique effort from Team HDOR.
I ran 1000 km throughout the year out of which 611 km was done during the '100 Days of Running' challenge. Proper training, advice, support and encouragement from the U2 group made this possible. I feel proud of myself since I managed to do all this in spite of my family responsibilities, Zumba classes and business I run.
HDOR gave me an excellent platform to analyze and understand my running ability and also in the process build my endurance and made me confident enough to sign up for HM and Hill runs.
I am more than glad to encourage my friends and family members to take part in this excellent Fitness platform: HDOR. This time 200+ runners have already registered from our group. And it feels great to share that this time my son is also participating.
Thank you Team HDOR for presenting this excellent and innovative running platform.