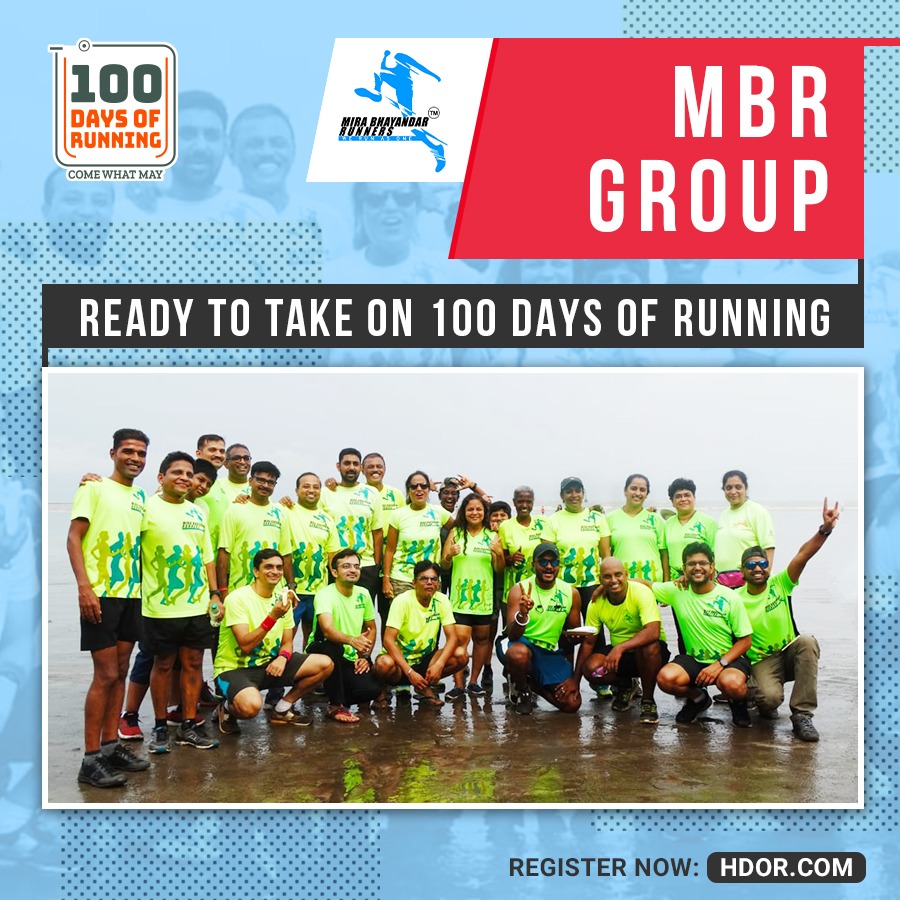 The phrase, "Two is a company and three is a crowd" applies perfectly to Mira Bhayandar Runners (MBR) group. It started with 3 fitness freaks 4 years back who just got together and jogged a mile while chit-chatting. We all know that a good run brings good thoughts. After running that one mile, they felt better and approached a few more friends to join them. This is how it all started with mere 3 amateur joggers in 2015 and now close to 300 active members.
Right from newbie runners to toughest comrades runner and mighty Khardungla Challenge finishers, MBR has more than 1500+ fitness followers on social media who motivate each other today.
Close to 100 runners are registering this year for 100 Days of Running challenge from MBR.
MBR organises most popular & our flagship Monthly Gorai Run (plastic-free), daily/weekly group runs across different areas of Mira-Bhayandar, free boot camps for all set of fitness enthusiasts (and we haven't missed a single one in the last 4 years), kids runs, festive runs, yoga sessions, Society Bootcamps (to reach out to every family in the vicinity) and special boot camps for professionals like Doctors, CAs & others.
All these activities are free of cost with the help of our kind coaches and generous members. We also organize Duathlons and cricket. Few of our activities are aligned with Fit India and Khelo India initiatives.