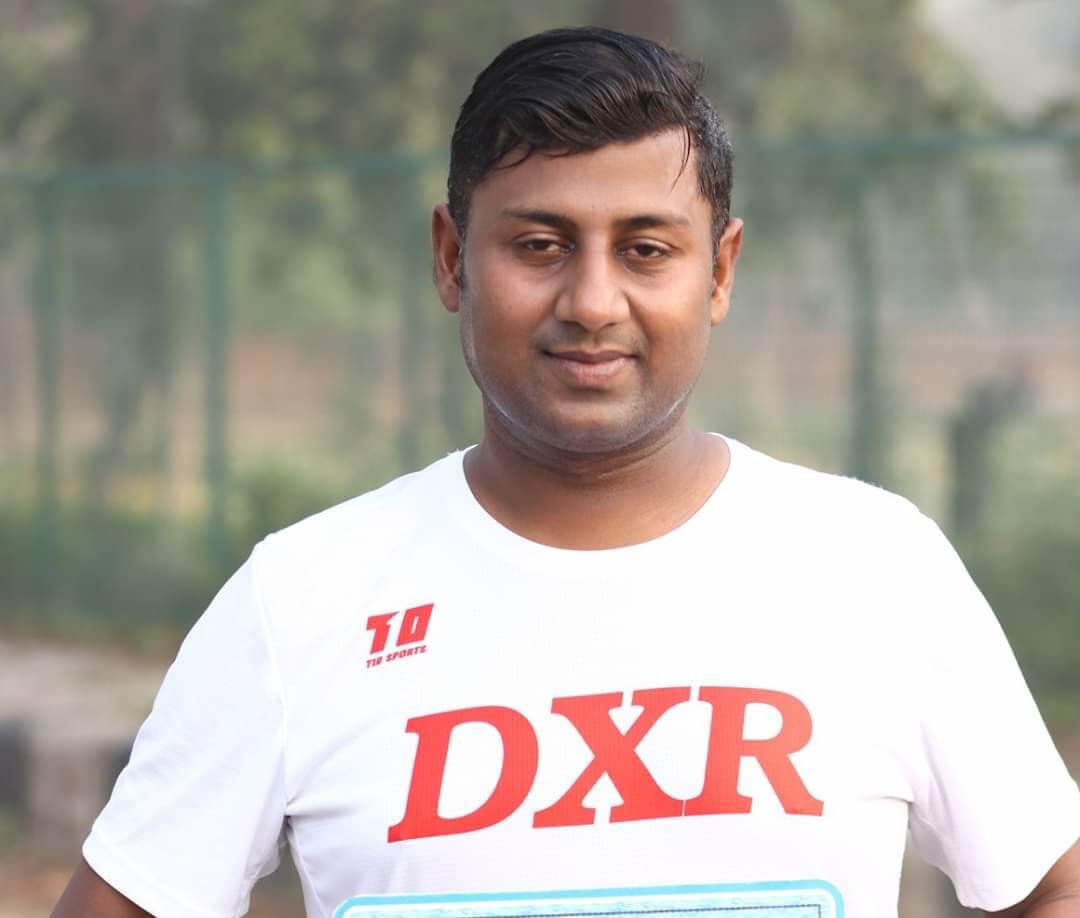 When Manish Aggarwal, a sales & marketing professional in a pharma MNC found it difficult to flex or bend a joint, he knew he was on the brink of crippling! He was already at the receiving end for humiliating and discouraging comments for his extra kilos. But when everyday chores started becoming increasingly difficult and health seemed to be getting out of control, he knew it was high time to undergo a major transformation. To know how he did it, read Manish narrate the story of his weight loss journey below:
Name: Manish Aggarwal
Age: 30 years
Height: 5 feet 4 inches
Highest weight recorded: 104 kgs
Weight lost: 22 kgs
Duration: About 10months
How did it all start?
There were a series of incidents which led to turning me to a healthy and fit lifestyle. When I was overweight, everyone around me used to give unsolicited pieces of advice and commented on my weight. It was really saddening and I used to feel frustrated. It pushed me towards the journey to lose weight.
Second turning point: When I joined a group of really motivated individuals who came together for the cause of fitness, my life started to change exponentially. Dwarka Xpress runners played a very major role in my weight loss journey, there was motivation and peer support. There were a host of people who helped me push my limits each day but I would especially like to thank Dr Sangwan, Ajeet Sir, Sanjay Sir and 5 am club (Ancy ,Rinki and Amrita). When I started running, I couldn't run even 100 meters without panting for breath. Dr Sangwan and Ajeet Sir stood like a rock for me and helped me walk first and then slowly graduate to jogging and eventually running.
Today, with the help of DXR's training, support and guidance I have completed more than 20 Half Marathons including and one 28 kms run.
The Diet Regime:
Breakfast-
The first meal of the day is either an apple, a banana or a portion of papaya. I also have poha, upma or fruits twice a week.
Evening snack-
Sprouts with vegetables followed by lemon green tea.
Dinner-
Mix salad and papaya (early dinner by 7:30 pm maximum)
Pre-workout meal-
A banana or an apple.
Post-workout meal-
Immediately some water followed by whey protein after 15 minutes.
Workout plan:
A typical cross-fit session includes running for 50 minutes, cycling for 1 hour and stretching & conditioning for 50 minutes.
Low-calorie recipes I swear by:
Salads and low carb foods.
Fitness secrets I unveiled:
If you eat proper healthy food and practice portion control, there will be no need of weight loss powders,shakes or tablets. I substituted regular stuff with multi-grain brown bread, brown rice and green tea.
Motivation:
Whenever I feel that I am straying, I remember the day when I weighed more than a 100 kgs and what it has taken for me to come till here. Moreover, seeing the numbers come down on the weighing scale with every passing day is a reward in itself. My extended family DXR keeps my spirits high whenever I feel like giving up.
How do you ensure you don't lose focus?
I make it a point keep changing my workout pattern which includes running, cycling and gyming, to avoid monotony. It ensures that I stay focused and disciplined.
What's the most difficult part of being overweight?
I believe that being overweight does not bother until you are able to do your daily work and are flexible enough. However, when your body starts bearing the brunt of your weight, it is time to take control of your life. For me, the most difficult part of being overweight was the fact that my body was no longer flexible and it really affected the way I lived my life.
What lifestyle changes I made?
I made it a point to start my day at 5 am. However, the biggest change I made was to alter my diet completely. I removed aerated drinks, potatoes, sugar, rice, pizza, burgers, chips, and oily food from my daily diet.
Lessons learnt from weight loss:
On my quest to weight loss, I learnt that watching your diet is the most important aspect of shedding those stubborn kilos. It is important to understand that working out incessantly will not help you lose weight if you are not eating clean or controlling your diet. Lastly, it is best to stick to Indian food if you are trying to lose weight, instead of resorting to these 'fitness joints'.
Lastly, make it a habit to go for a walk, cycling, running daily and take time to do some strengthening and conditioning. A fit body never goes out of fashion!