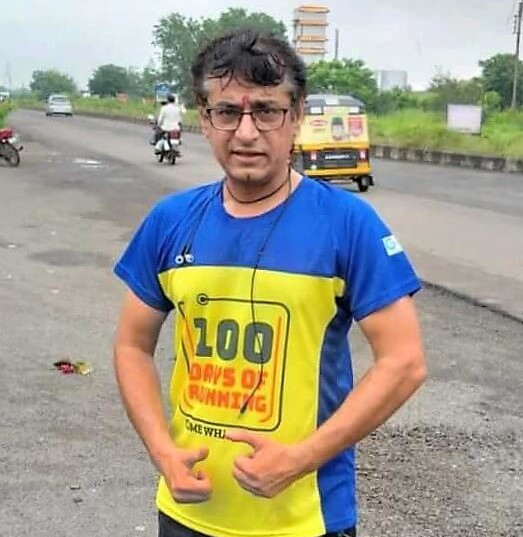 Previously I was suffering a lot because of severe allergic Sinusitis. "Health is wealth" as we have been taught since our childhood days, I was looking for some way to get out of this situation which was affecting my personal and professional life as a pathologist.
I learnt about 100 Days of Running and joined it with a hope to end the menace of my ill health. With 100 Days of running, my Biological clock including sleep pattern improved a lot. Running for 100 days also added to my inner strength and also provided me with an opportunity to interact with runners globally.
I feel proud in sharing that benefits of running which I experienced spread across my Sindhi community and my professional circle at IMA, Jalna which helped many to keep their obesity, Diabetes and Hypertension at bay.
My improved endurance and strength helped me in successfully completing TMM, Satara Hills, AHM, and many more reputed marathons.
The HDOR T-Shirt and medal are my Life's Biggest Assets.