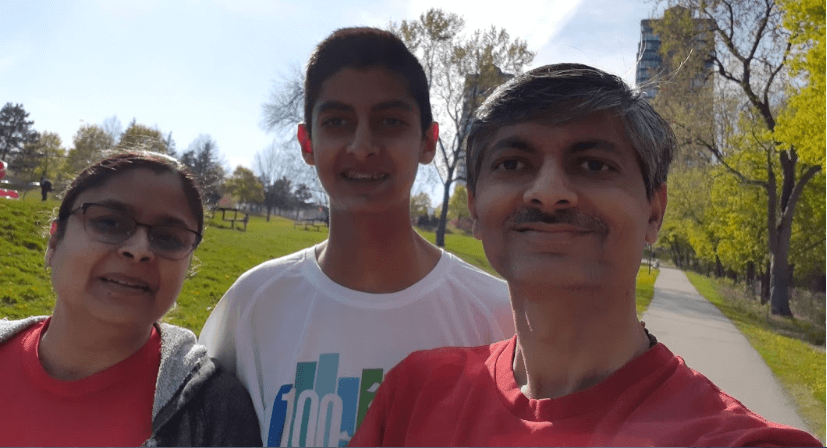 I have been running for a while and have successfully completed three major marathons – Boston in 2010 & Chicago in 2012 & 2014.
I was really impressed with the concept of '100 Days of Running' when I first came to know about it. Beyond just running, it helps one with character building in so many ways. Before joining HDOR for the first time in 2018, I had run in all extreme climatic conditions which included snow & rain. No time of the day, track, pace or distance defined my running. But, one thing which I had not done is to run on every single day for a continuous stretch of so many days. HDOR gave me the reason to stretch beyond what I thought was my limit – and it helped me prove to myself – that impossible is possible.
It is so simple yet so powerful. I got hooked on to it and tried my best to keep the commitment I had made to myself. Whether I was away from home because of work or I was on a pleasure trip. Running became my second nature – the way I eat, drink and sleep – now I run as well. I could not wait for the next edition to start in 2019, that is when I encouraged my wife and son to participate.
You might have heard 'the family that prays together stays together' and we started to not only pray and eat together but also to run together.
I wish HDOR 2020 has even more participants from not only India but all around the globe. Let's together bring a positive change in our lives and the life of others around us.
HDOR is one good opportunity to spread health and well-being on planet earth.
Come What May – let's ensure सर्वे भवन्तु सुखिनः May All be Happy!