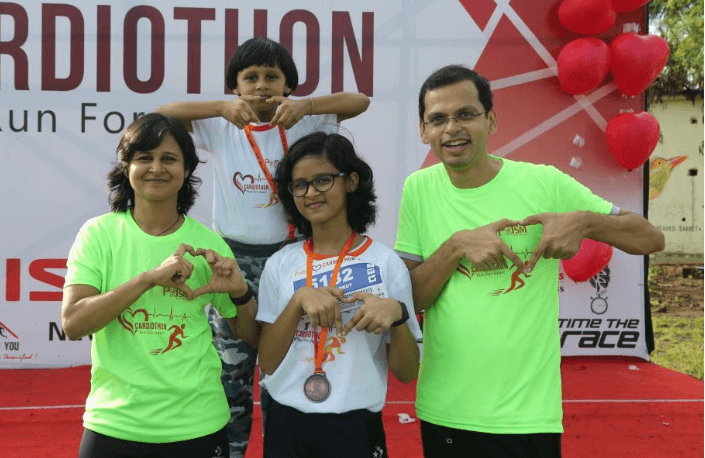 I'm a practising cardiologist and my wife is an ophthalmologist. As a cardiologist, I know the importance of physical activity in our day to day life. I am also aware of how less we walk or exercise daily in our busy schedule. Doctors' community as a whole is also aware of the importance of physical activity in preventing various cardiovascular diseases but lacks the conviction to do regular exercise. The reason behind this is lack of habit.
HDOR gives that opportunity to build a habit of regularly exercising. Last year on the occasion of 'World Heart Day' we have organised 'CARDIOTHON' to spread the message of the importance of regular exercise and running. It was a huge success and we plan to repeat it every year.
As far as our family is concerned we participate in every running event as a family with our both daughters joining us in full enthusiasm. Last year though only me and my wife joined HDOR, both daughters used to accompany us on every run or walk. When younger one came to know through our discussion about this year's HDOR challenge she was all set to join it at any cost. She reminded me many times if I had registered them or not. I was not sure if a child as young as 7 years can join HDOR. But because of her enthusiasm, I finally enrolled every one of us.
I feel liking for physical activity and the quality time we give to our offspring during these activities is the greatest gift a family can give to its younger one.