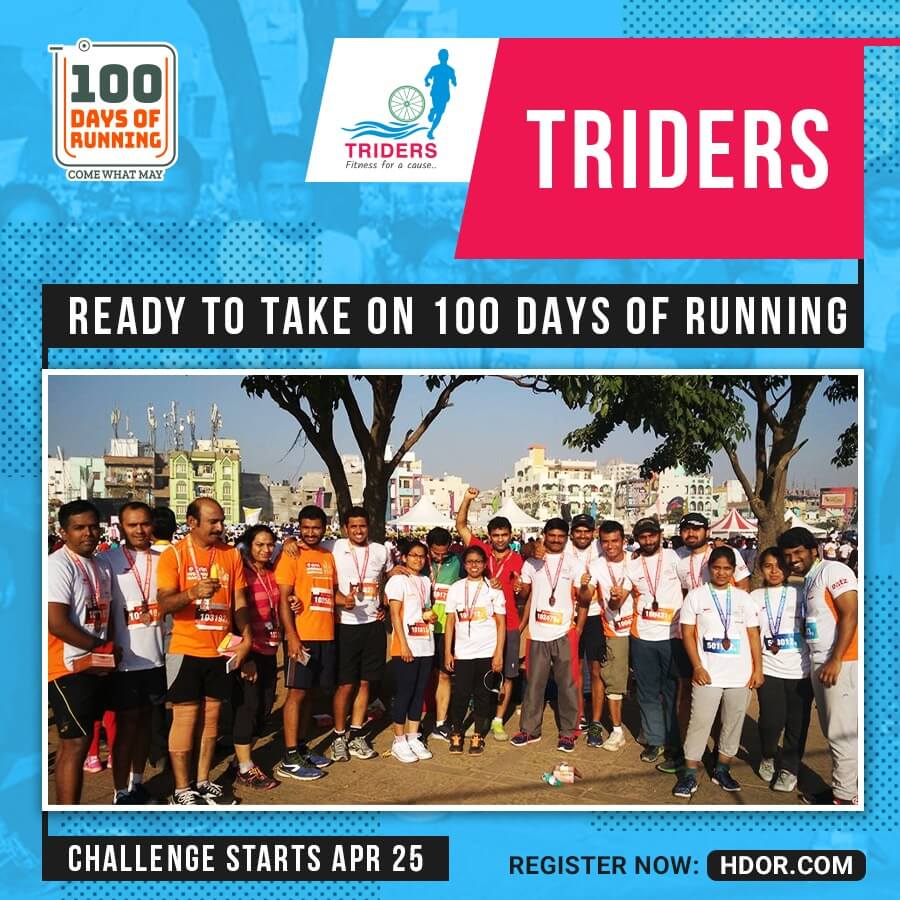 Triders is an enthusiastic fitness group based out of the Hyderabad and encourage people to do some kind of activity in their busy schedules (it can be running/cycling/Swimming or any games as well). The group was established in 2012 and has got 100+ active members (not particularly into Running but any sort of physical activity). We are glad that we have triathletes, ultra runners, pacers, sprinters and many other athletes as group members.
We exchange ideas, share the activity details over WhatsApp to inspire each other in the group. We have people across age groups who don't mind competing with younger generations. They are raising the bars and set the benchmarks for everyone.
The group also undertakes special causes to impart fitness to the underprivileged kids.
(Take a look at the recent fundraiser – Hyderabad to Rameswaram #AbdulKalamRide – https://milaap.org/fundraisers/support-global-aid#)