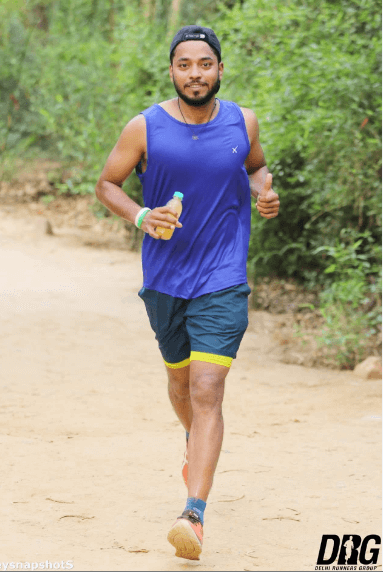 My name is Praveen Kumar (NeaL) and I am a Banker by profession. I have been running for close to a decade now. So far I have run 59 Half Marathons, 12 Full Marathons, 12 10k, 6 Navratri run and many more small events. I have completed the Procam Slam recently.
This is going to be my 4th consecutive 100 Days of Running. I just love this event because it happens at the time when people stop doing outdoor activities because of the heat in Delhi NCR. This event makes me punctual & consistent. This makes me ready for the upcoming marathon season.
Because of this event, I could improve my timings in many events and distances. I could also motivate many during the process. Many have started running and also registered for HDOR. Hopefully, I will be able to bring more people into this and help them lead a healthy life.
Thank you HDOR.