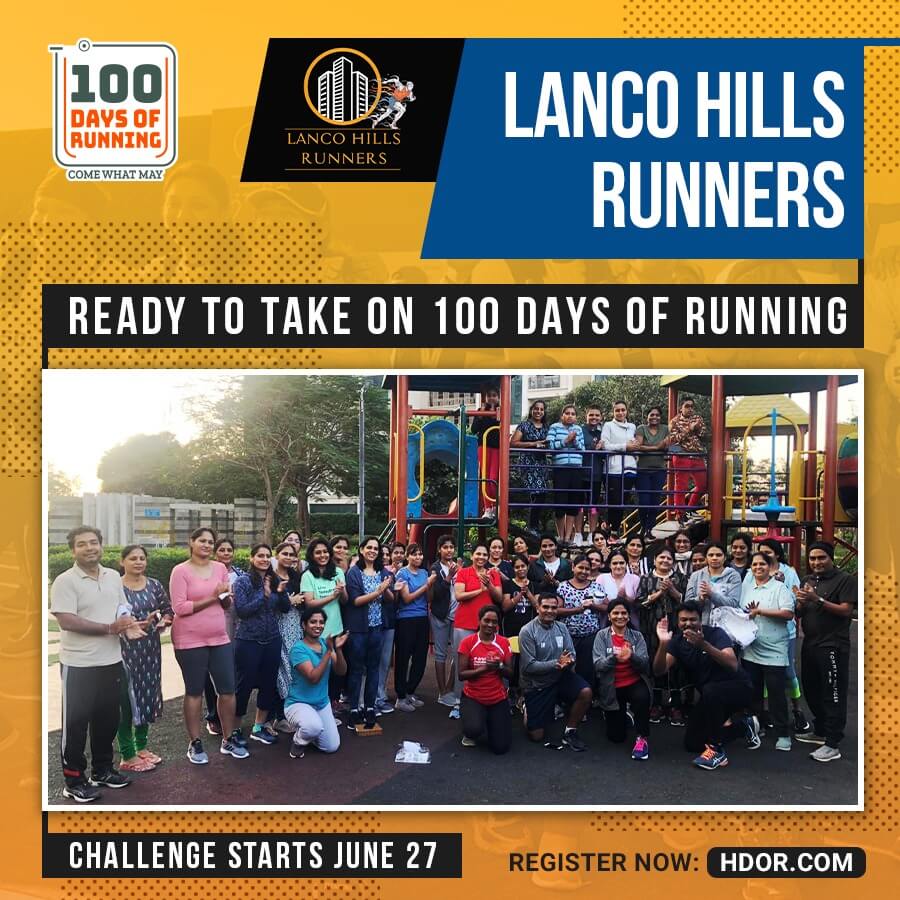 Lanco Hills Runners is a group of close to 200 enthusiastic runners from a premium society, Lanco Hills in Hyderabad.
The group aims to promote health and fit living via running. The runners in this group range from many seasoned as well as upcoming runners. Every year, this group has seen runners graduate from 5K to 10K, 10K to 21K and 21K to 42K. And the group is growing every year. Some of the seasoned runners have done multiple full marathons, including the famous Comrades Marathon.
The group is looking forward to doing '100 Days of Running' event this year.