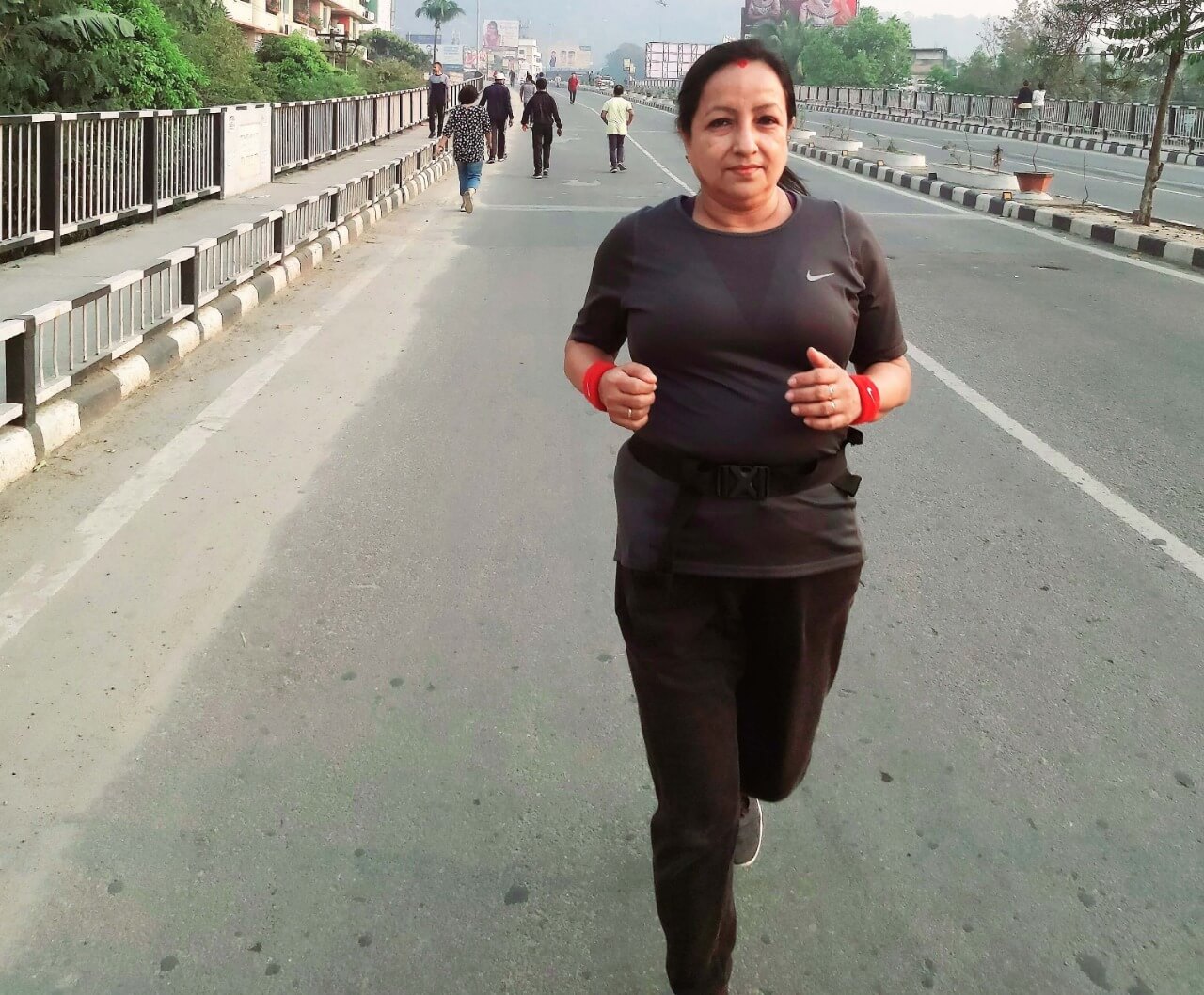 First in the series of HDOR Legends is Aditi Hazarika who was introduced to '100 Days of Running' by her friend and the torchbearer of HDOR, Irina Barua in the year 2018. Irina not only encouraged but also cleared all doubts to make Aditi comfortable at the beginning of the event.
Though she could not complete all 100 days in 2018, she did it next year. The year 2020 will be Aditi's 3rd year in a row and she is happy and excited for the same. In addition to this, she is regularly participating in other virtual challenges which have been introduced this year.
Aditi shares, "This event has motivated me in many ways, and I have benefited a lot from 100 Days of Running. It is because of this event that I am able to run daily now, which I could never do before I had joined the event. I now consider myself physically fit because I can run daily. Along with running, I have also joined a Gym for my muscle strengthening. I now feel mentally more active than before".