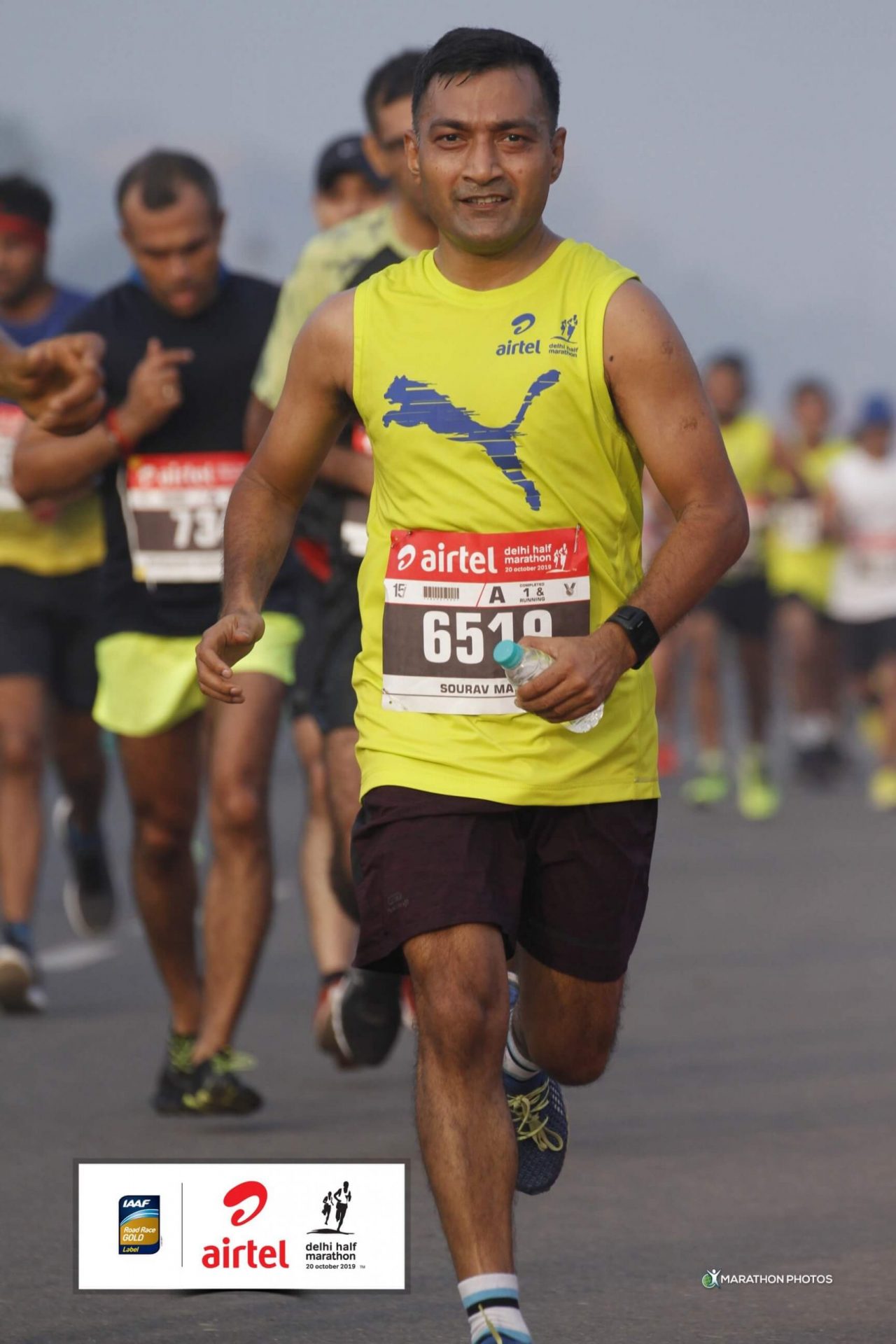 "I don't run to add days to my life, I run to add life to my days," says Sourav, who has run previous three editions of '100 Days of Running'.
Sourav Maiti is a Running Enthusiast who has covered 937 km in HDOR 2017 (went on to complete 1615 km in 200 continuous days of running); covered 1028 km in HDOR 2018 and covered 1111.1 km in 100:00:00 hours in HDOR 2019.
HDOR has made him stronger, sturdy and robust to upgrade from Half Marathons in 2016 to Marathons in 2019 and Ultramarathon in Feb 2020. With personal best timing of 1:34 in Half Marathons and 3:45 in Marathons, he credits his improvements to HDOR.
He is proud that he has covered more than 2000 km of Running in the calendar years 2017, 2018 and 2019 and credits HDOR for the same.
His dream is simple; motivate one and all from baby steps to 5K to 10K to HMs to Marathons. His favourite line has always been 'Love you Zindagi'.