Roop Betala is a Professional Investment banker and Private Equity Investor.
Roop Betala started running in 2013 when his son challenged him to run, after his 2013 SCMM and then registered him for Thane Hiranandani Marathon, since then Roop Betala has run 168 Half Marathons in 5 Continents, 53 Countries and 125+ Cities. Roop Betala has run 5 Half Marathons in 2013 and in 2014, 2015, 2016, 2017, 2018 and 2019 he ran 27 Half Marathon and thus awarded in 2016 " Most Consistent Runner".
Roop has run 3 times Blind Folded Half Marathon to promote Eye Donation Campaign in India. Roop Betala, passionate for his running has also completed a '100 Days Running Challenge' in 2015, 2016, 2017, 2018 and 2019 with 1008+ KM. Roop Betala ran his first Ultra Marathon in 2016 of 72 km on 72nd Independence Day. Roop Betala runs his age during his Birthday Month. Roop is a regular pacer and paced at various events.
Recently Roop ran with his team for Menstrual Hygiene run in Delhi with Miss World 2017, Dr Manushi Chhillar and about 300 students from NDMC also participated where he helped to raise a big sum for Charity.
on 23rd February 2019 Roop Run 89.1 km in Mumbai from Gateway of India to Powai Renaissance Hotel covering 89 Heritage and Historical site of Mumbai, Blindfolded to promote Eye donation and organ Donation and raised charity for the same.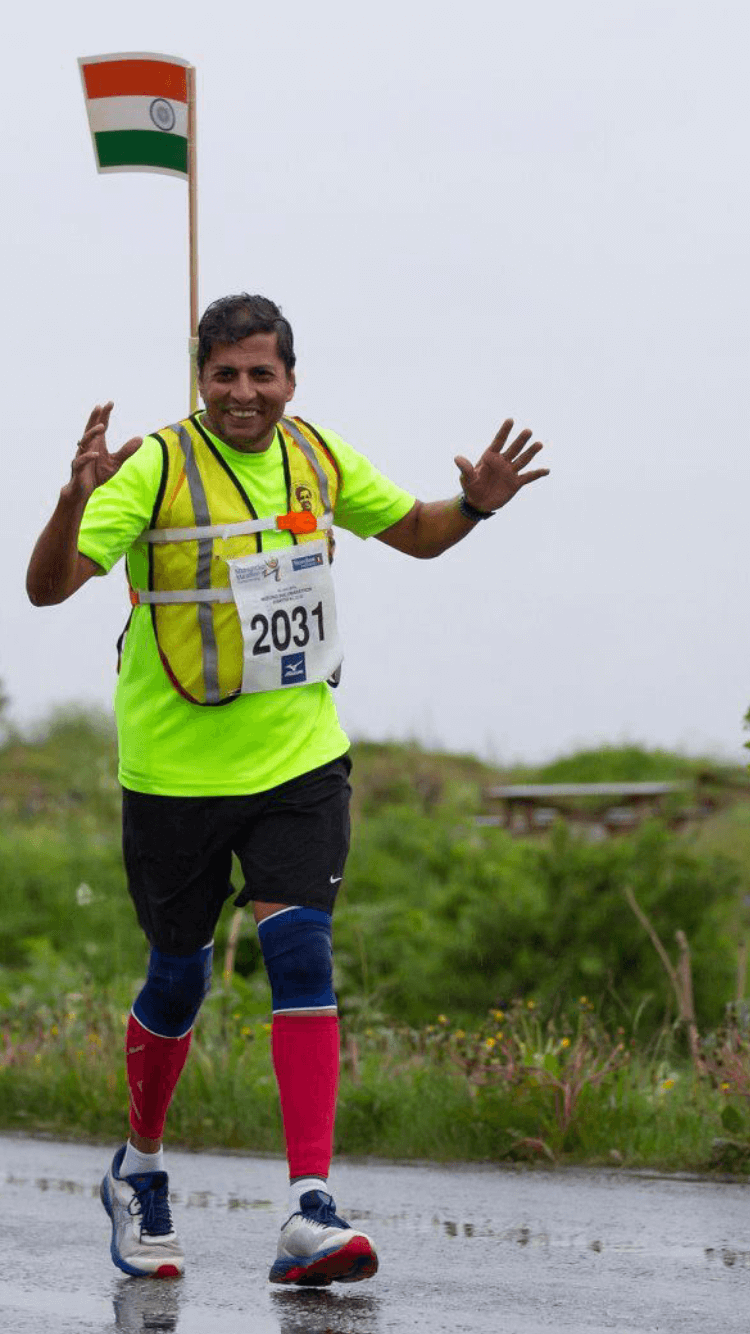 Roop Betala was appointed as a Race Director for Pink City Marathon for the fourth edition, which is going to take place on 20th December 2020 at Jaipur and also the Race Director for 2nd edition of Kumbalgarh Half Marathon and Jodhpur Half Marathon second edition going to take place on 9th February 2020.
Roop Betala runs with one theme: Run Forever Fun Forever!!