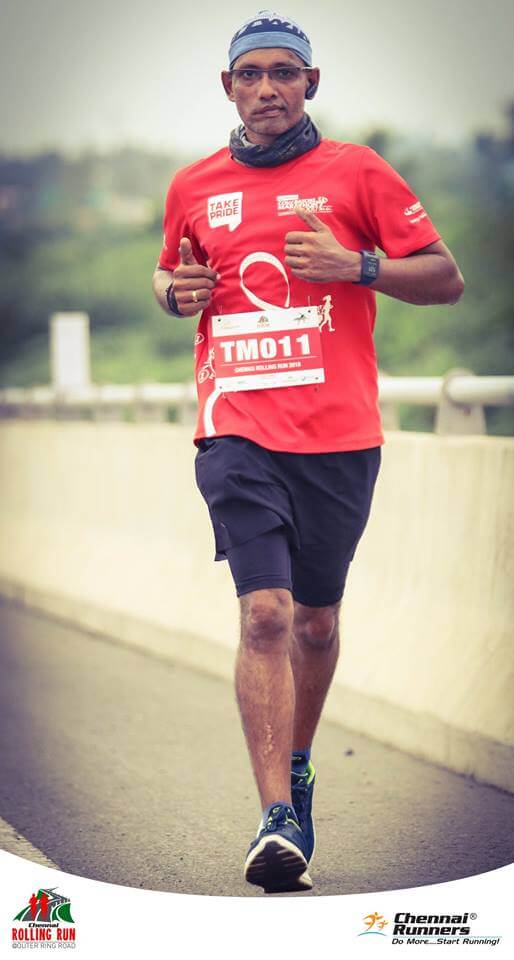 In the year 2005, I was diagnosed with a large mass cyst called "Acoustic Neurofibroma" formed in my brain. It significantly affected the function of both my right leg and hand. After a major surgery, and complete rest for a few years, again I suffered from spinal cord problems in the year 2014.
After severe medications for almost 3 years, I gradually started simple exercise like walking in 2017 thinking that I must do something regarding my fitness. Then I started gentle jogging, and because I love running, gradually I become a disciplined runner and now I am an Ultra Marathoner today.
Pls click the below link to read my story "Me, A man With Brain Tumor & My Marathons":
http://edhayan.blogspot.com/2018/12/
The reason behind my running practice is a team called "Ullathanaiya Udal – U2". Through this group, I completed 21 Days running challenge for about 5 times. During that time, I heard about HDOR challenge and enrolled in the year 2017 edition. But I was disappointed when I had to quit on 16th day unfortunately because of an injury.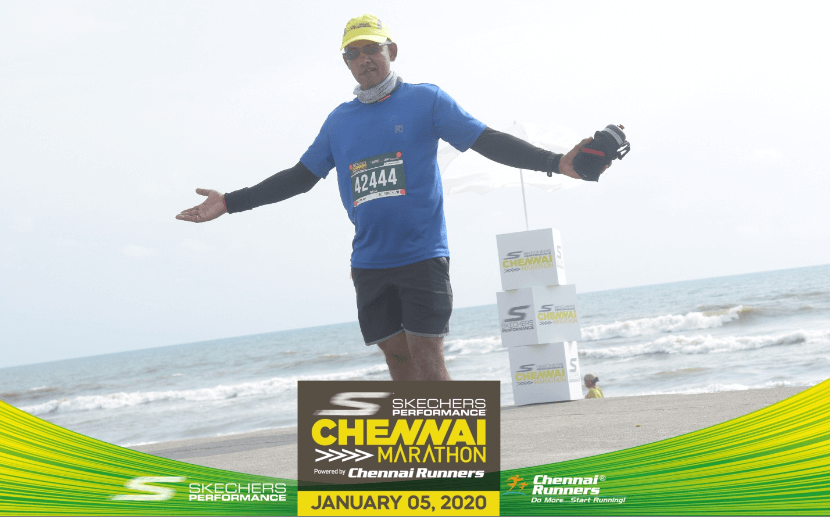 I was waiting for the 2018 edition. Registered for the same under U2 Team. From day 1 hurdles, I started to train myself physically and mentally. But I was determined to complete the task with a strong mindset honestly. During these days, because of the daily running practices, I could realize that my endurance level increased drastically. I completed 1123.45 Km in 100 days and shared the moment proudly.
In continuation of that, I was able to finish my first Marathon in AHM 2018 in 4.13 hours. I thank the HDOR run for this milestone. HDOR taught me some new dimensions, self-discipline, regularity, health, mental strength & mental health.
Again I had a chance to register under U2 team for the 2019 edition of HDOR. This time I was able to complete 743 km in 100 days.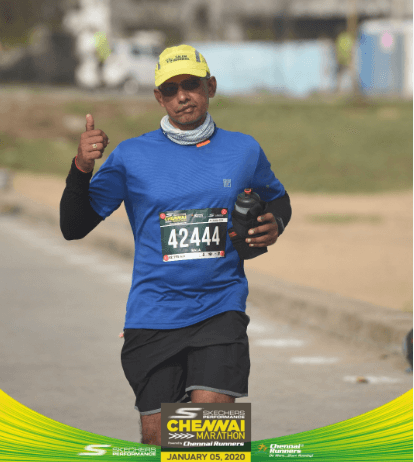 Running has turned my life upside down from a patient to a fitness freak. It helped me to start my day with overwhelming energy & freshness in my body as well as my mind.
HDOR challenge really helps one to make running a regular habitant. I am just wondering about my life before 15 years and how running has changed me who I am now.
Hey, I have registered to this addictive HDOR for the fourth time for the 2020 edition under U2 and I'm looking forward to finishing this year's 100 Days of Running with a new milestone along with my fellow runners.
So, How about you?