I'm a native of Mysuru in Karnataka. I got retired as Assistant Controller of Defence Accounts, in the year 2009. My maiden run was for 5 km in Mysuru in the year September 2014 and since then I have never looked back.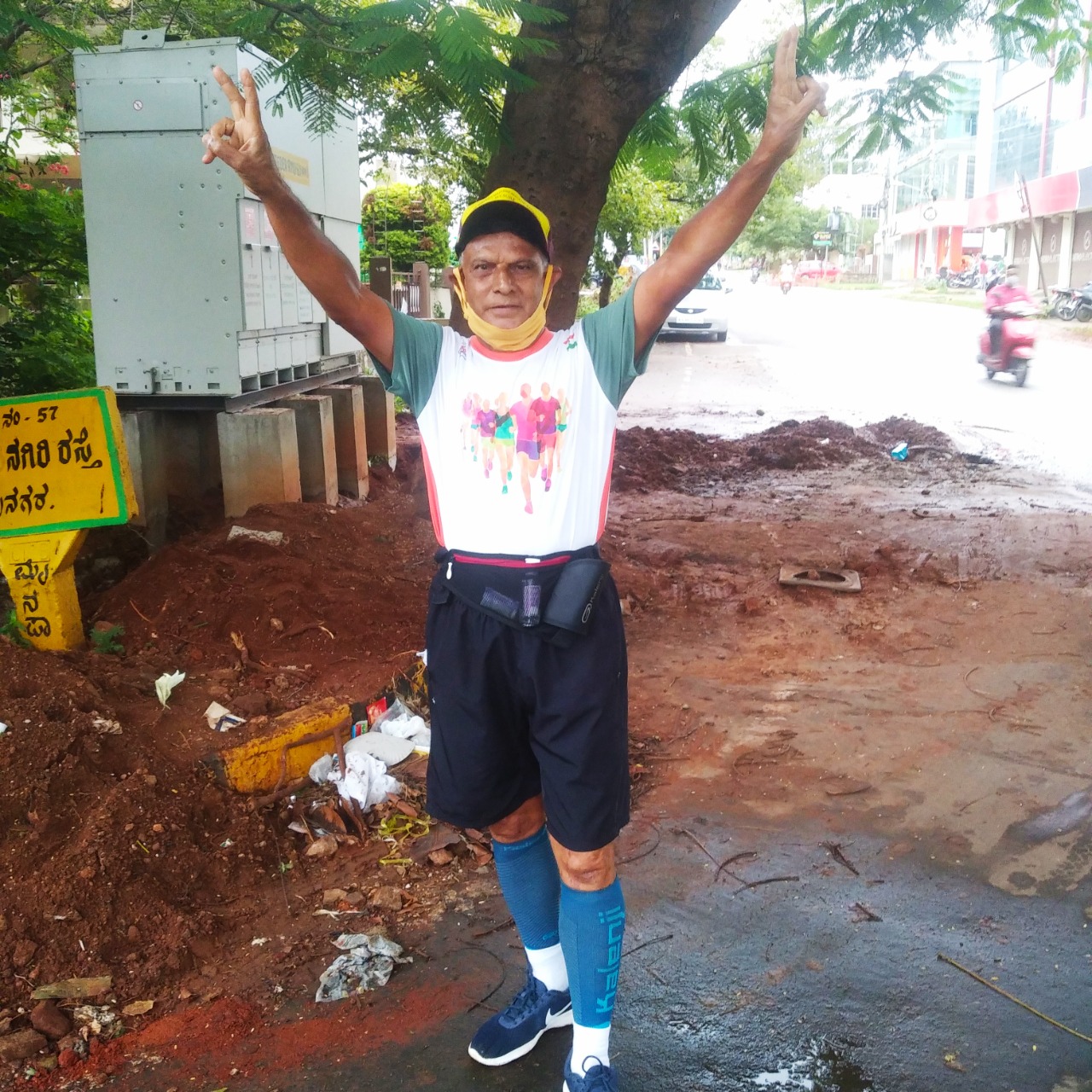 For the last two years, I am running everyday, average 20 to 25 km in the morning & in evening 7 to 8 km. I have participated in 73 events all over India till now with Five times podium finisher. On Jan 20 in TCS World open 10 km stood first in my 70+ age category with a timing of 1:13:32. I have also participated in more than 100 virtual running events also some of them are HDOR, Indian Runners, Happy Feet, Cyrun, Shaksham Bharath etc.
In 2019 – Platinum finisher with 2022 km.
In 2019 – 365 days run with 7432.45 km.
Average monthly challenges 600 km.
In 2020 – completed 2020 km in the third week of May and done 4345 km so far.
My participation in 100 Days of Running is always special. This year till date I have done 1500 km. I have also been participating in overseas virtual events also.
Three times the first global 70+ age category in 10 km. San Francisco. First In July.
Conquered distance challenges of 90 miles by UK in 8 days in July.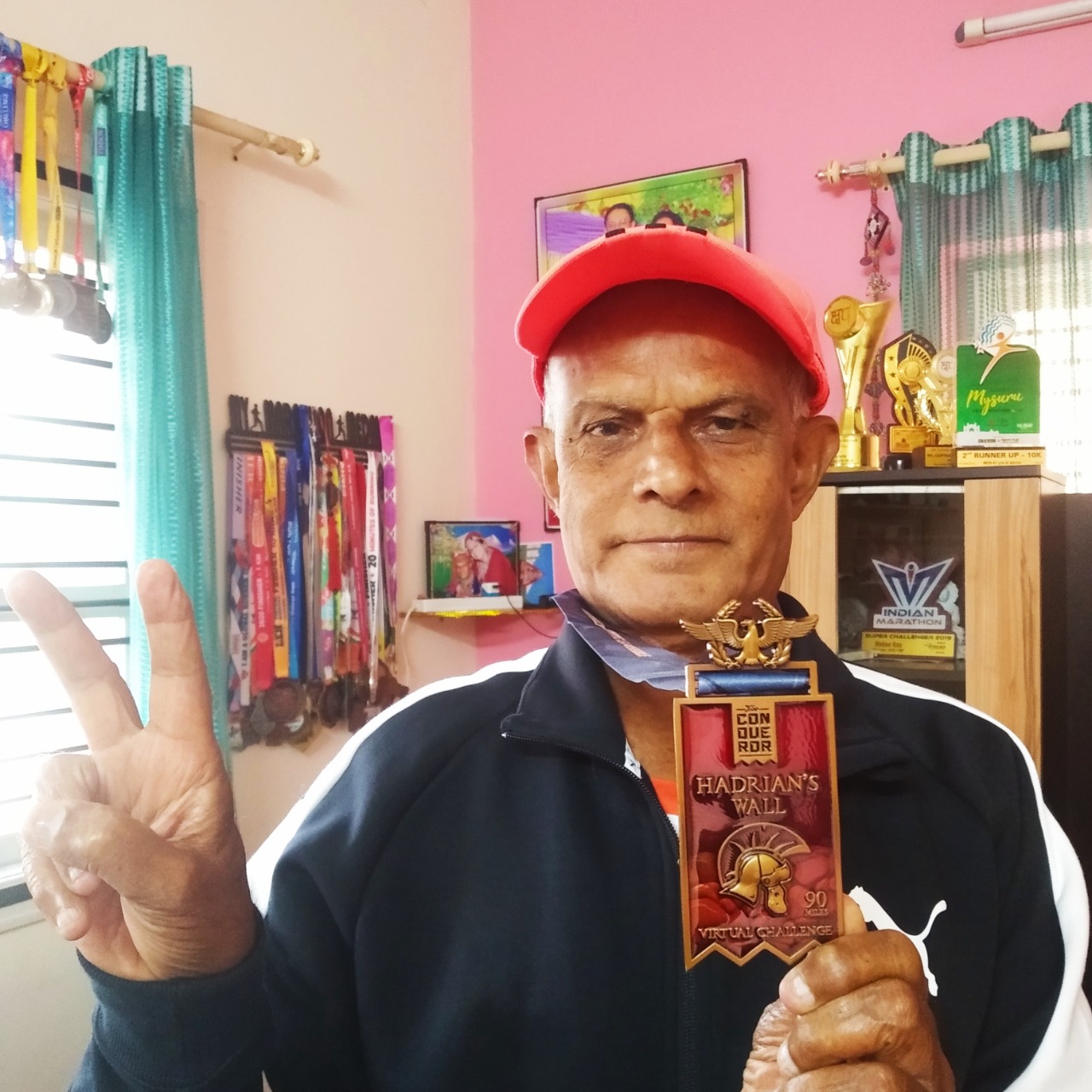 Running is not just a passion for me it is also a means to raise funds for social causes too. Till now, ran for 10 such causes. My ambition is to run until my last breath. I owe my success to my family, fitness organization and fellow Runners.
My message to all including starters. Keep in your mind "I can and I Will".