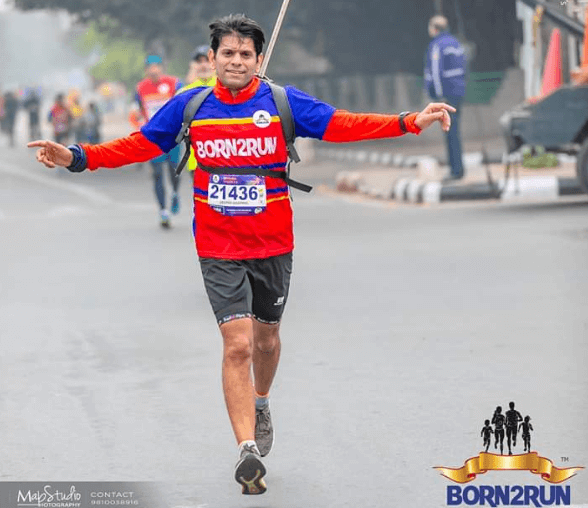 I'm part of Paschim Vihar Runners Group (PVRG). Professionally being MBA in finance and working as Manager Finance in Corporate Echeleons for last 16 years, took running in 2012. It is because of running, I could drop 15 kgs of corporate lifestyle extra weight and is now keeping me to my best always.
Everyday consistency and being true to my inner self in running has been key to my immense transformation from a beginner in 2012-2016. By following the basics of proper running within a short period of 8 months and post 2017 -Trail-a-Thon there has not been any looking back.
Running for me is "Start Of New Life"- one should run to experience the same. My advice to all: Run for yourself, your happiness, your health and remember to compete with yourself only.
For me Consistency is the key, it is just a matter of time and you will achieve your goals. Be Honest to yourself with your workouts (runs) and do not try shortcuts. It is a long term goal which cannot be achieved by short term plan.
Come what may, 100 Days of Running for me is the core time of training for ADHM every year and improving my personal best time. Extreme weather in Delhi makes me more disciplined towards running. The most important part of 100 days of running is not to get carried away with your emotions and start competing with fellow runners on the distance they are doing on a daily basis. One needs to set its own target and plan to achieve the same and compete with self only. Do not get influenced by the ranking table and start increasing the distance to achieve it. Keep running and keep inspiring! Stay injury free !!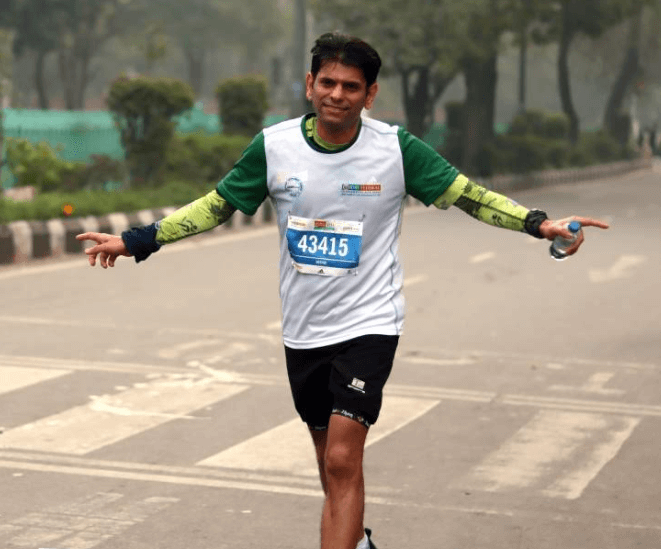 👉🏻Some Achievements being:
PB 5 km – 00:19:57
PB 10 km – 00:42:11
PB 15 km – 01:03:01
PB HM – 01:29:36
PB FM – 03:28:47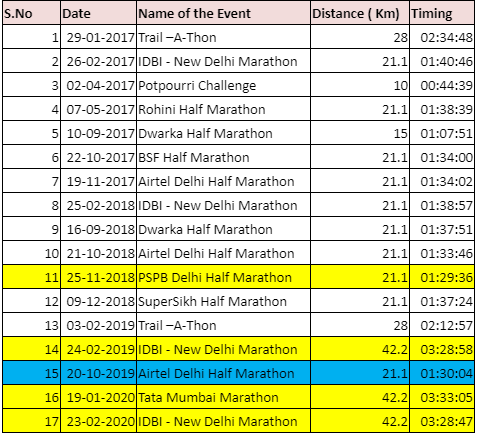 100 Days of Running 2017 1450 km
100 Days of Running 2018 1013 km
100 Days of Running 2019 955 km
Strava link :
Check out my activity on Strava: https://strava.app.link/MADkq8eP90