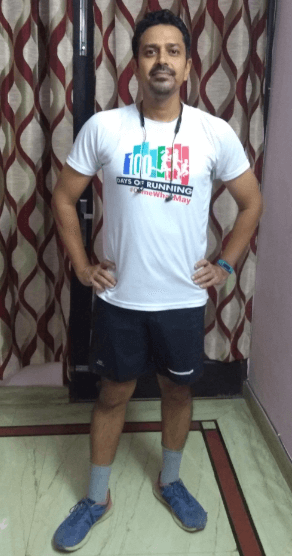 I started running on April 29, 2017. I participated in '100 Days of Running', which was running for 2 km or more daily. The momentum I gained while running for 100 days didn't stop on the 100th day, August 6, 2017. On that day, a thought inside me told me to continue running and not stop this habit. At that time or even later, I had not planned to run for 1,000 days continuously. I would think let me continue till whenever I can. And even if an emergency forces me to take a break for any day/days, I will get back to running.
It was all self-motivation, the desire to have good health, and not to break a good habit. The improvement in stamina and positivity motivated me to go on. Honestly, I didn't take it as a challenge. I just kept repeating what I started, every day. It was kind of a mind game. Part of my mind used to say in the beginning that you can take rest and stop, but another part told me to keep going. So, I kept running and later on, my mind stopped questioning.
Since I started running, the only day when I could not run was March 25, 2020, because I was unwell. That was the 1,061th day. But, I restarted the very next day. So, from April 29, 2017, I have been running daily with the only exception being March 25, 2020.
I have run 5075 km till now. The total number of days running is 1,176 with just a one-day break . In these 1,176 days, the total time I ran was 683 hours 51 min and 52 sec, which I am tracking.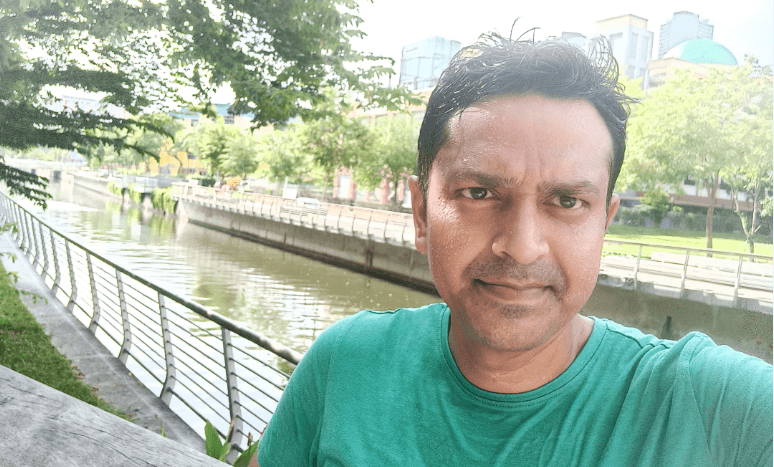 I run at different times depending on my day schedule. I run early mornings, afternoons and late nights as well. The preferable time is morning, though. I remember a few occasions when I ran in formal office attire in the park just after returning from office. I even ran on the day my second child was born, February 16, 2018, in a park outside the hospital. Luckily, while traveling also, I could continue this habit. I was on a tour to Singapore during the new year and I continued my running there too.
As soon as I wear my running shoes, my mind gets ready. I run in the park or on the side of the road. My mind is prepared now and I have not had any injuries yet.
Lockdown had affected my outdoor running. As I do not have tread mill, I just ran indoor in my home. Although it was slow running inside home but I still made it a point to run/jog inside my house daily for 2 to 2.5 km daily. This takes around one hour.
Before lockdown, I used to run for 5-11 km, starting with 5 km on Monday and increasing by 1 km daily till 11 km on Sunday. I have started the same routine from 25th June with the relaxation in lockdown in Gurgaon. I have started outdoor running with precautions.
I started with '100 Days of Running' when I was in Pune Infosys. There was an Infosys mailer about a 100-days-of-running challenge. I participated in that and started running. Infosys offers a good work-life balance, where one can invest time in their passion along with working. As I run in the morning or night, my work is not affected. My colleagues have always encouraged me and many have been inspired by me too.
I have participated in a couple of marathons. Also, I have run half-marathons on my own keeping track of the distance via apps. Till now, I have run eight half-marathons (21.1 km).